European Researchers' Night
Under the motto "Life is Science in a Digital World", our researchers will present their projects. The diverse programme strives to amaze visitors and to encourage them to participate. The event focuses on youths in particular and aims to spark an interest for science and research in them.
The numerous stations, workshops, and lectures of the cost-free event offer an excellent opportunity to glance behind the scenes of the research departments.
A Night Dedicatyed to Research
The European Researchers' Night is an event that takes place once a year and is carried out simultaneously at a number of locations across Europe. It enables visitors to sneak a peek into the everyday life of researchers.
On 30 September, the event organised by the St. Pölten UAS, together with the Austrian Centre of Industrial Biotechnology (acib), is going to take place in St. Pölten and Graz.
Participation, Lectures, Evening Programme
The programme consists of numerous hands-on stations as well as several lectures. In addition, the labs will be open and staff members of the St. Pölten UAS will give tours of the campus.
Lectures:
On the topic of "What is the "bio" in Bioplastics?": Anita Emmerstorfer-Augustin (acib)
On the topic "Let's Decide Together!": Michaela Moser (St. Pölten UAS)
On the topic "Of Mathematical Models. Or: The attempt to understand the world": Niki Popper (TU Vienna)
On the topic "Education and Science": Renée Schroeder (formerly University of Vienna)
On the topic of "What counts? Minority protection in data processing": Katta Spiel (TU Vienna; in the context of the Gender & Diversity Award of the UAS, which will be awarded in the course of the event)
Evening Programme
"Science & Cinema": Fritz Treiber (University of Graz) discusses with medievalist Johannes Giessauf the epoch of the Middle Ages on the basis of selected film excerpts.
Pub Quiz of the European University Network E³UDRES² (in German and English)
You can find the complete programme here.
Research Festival Lower Austria
On the same day, the Lower Austrian Research Festival will take place at the Palais Niederösterreich in Vienna. Researchers from the St. Pölten UAS will also present their work there.
Within the framework of the Research Festival, school classes have the opportunity to book free morning workshops at the Campus St. Pölten and at the University and Research Center (UFT) Tulln. Details and the registration link will be sent out to schools at the beginning of September.
Further information on the event is available at forschungsfestnoe.gv.at.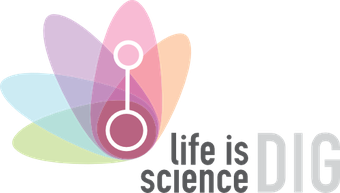 Arrival
You want to know more? Feel free to ask!
Andrea

Hochauer

,

BA
currently on leave
Event Manager
Marketing and Communications
Mag. Dr.

Angelika

Czedik-Eysenberg
Science Communication and Public Engagement
Research and Knowledge Transfer