Technologies and creativity
The whole digital production chain from the idea to the distribution: New technical possibilities, creative design and economic requirements are equally taken into account by practical and project-oriented means and on a high scientific level. The study programme prepares the student for a managerial position or for self-employed work in the field of the creative industry and economy.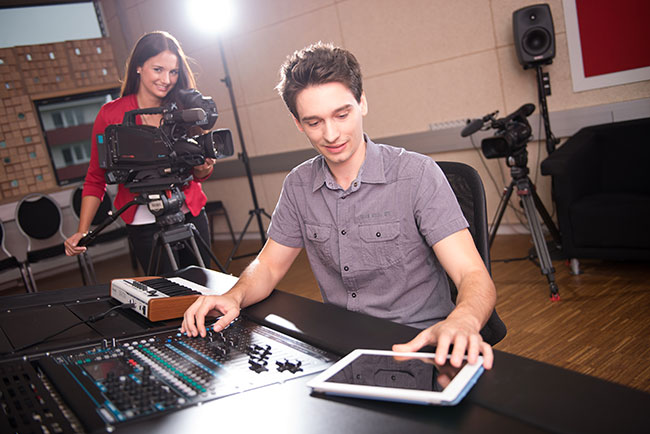 Master classes - choose individually
Audio design
Augmented & Virtual Reality
Experimental media
Graphic design
Mobile internet
Post-production
TV and video production
Excellently equipped in the world of media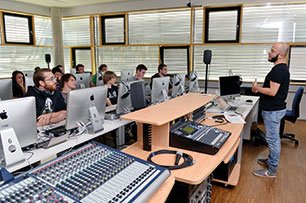 Our laboratories and the appropriate equipment are placed at our students' disposal 24 hours a day, 7 days a week.