Lakes
The local recreation areas around the Viehofner lakes* offer top sports and leisure activities right in the middle of St. Pölten. From swimming and beach volleyball in the summer to ice skating and ice hockey in the winter – the lakes are among the best chill-out locations in the city.
Located directly at the Viehofner lake, the Seedose* is a great place to eat and drink which has its own boat rental and picnic services.
The Ratzersdorfer lake* is not just for swimming. There are several sports fields: two for beach volleyball, and one each for basketball and soccer. Scenic running, walking and cycling routes around the lake and a public barbecue area make the outdoor experience complete.
* linked websites in German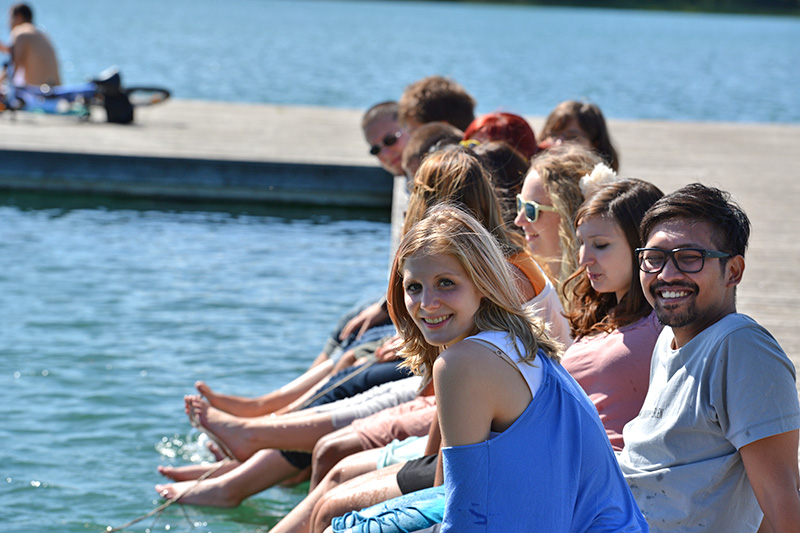 Exploring the City on Two Wheels
Cycling is an excellent way of exploring the city during all seasons.
Students can borrow scooters from the St. Pölten UAS for free. Go to rental service
nextbike is an inexpensive rental service with a rental point directly in front of the UAS building. Go to Nextbike