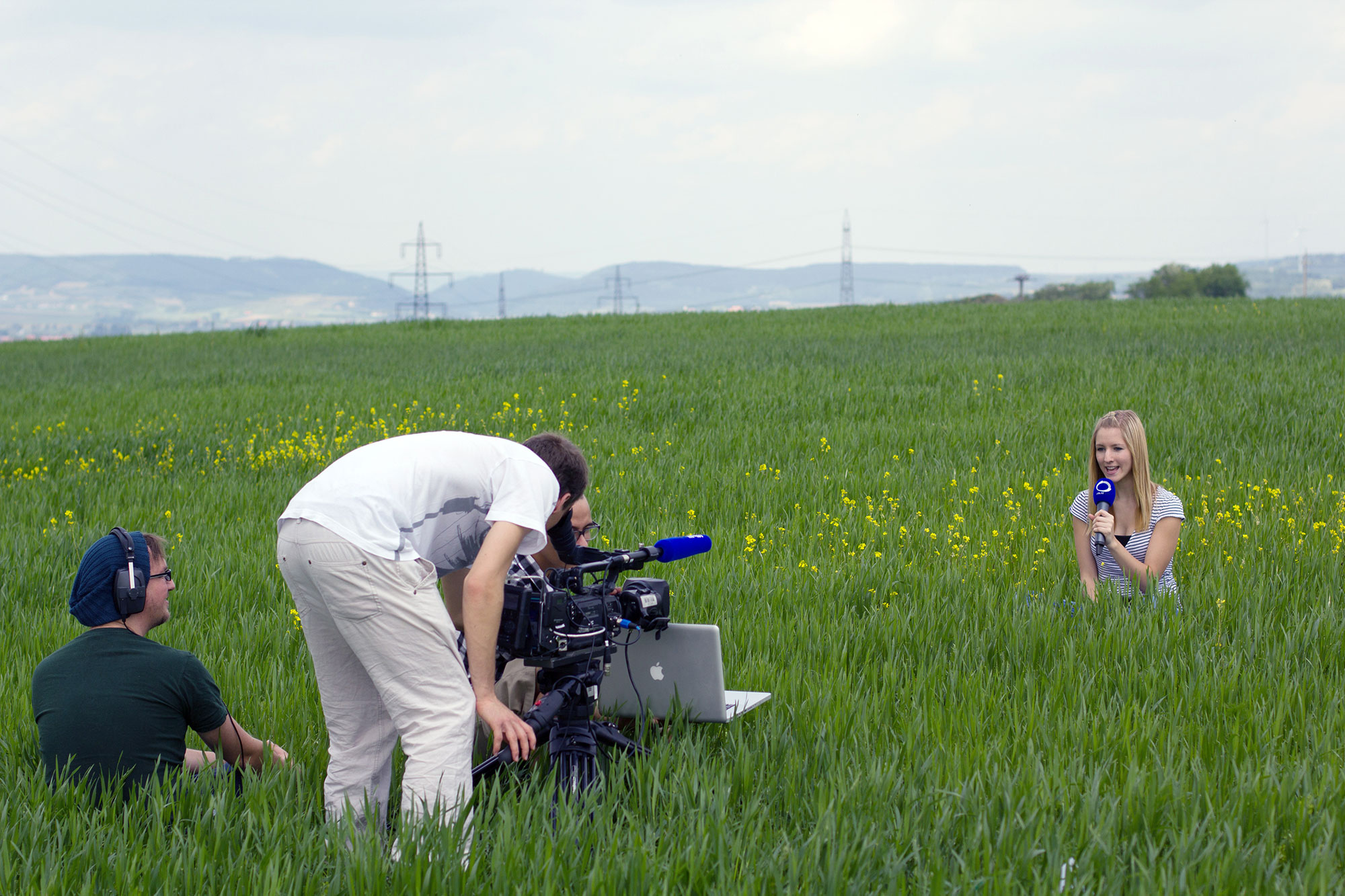 c-tv is television made for a young audience: fresh, well-researched and technically sophisticated features on current topics, festival-ready short films and pilot episodes of new television shows. The entire content is produced by St Pölten University of Applied Science students. Under the guidance of experienced professors, students learn to independently carry out all the processes that are required for the development, production and presentation of a television broadcast. 
c-tv is an experimental platform, both for new TV shows and for experiments with the television medium. It has now been producing and broadcasting 45 minutes of programmes per month for over three years. Special broadcasts are developed in collaboration with non-profit organisations and other partners. About 50% of the productions are put together during various courses in the Digital Media Technologies and Media Technology programmes. The remainder consists of special productions by the c-tv production team as part of the Television Production elective in the Media Technology programme.
Student interns and assistants work on editing and finalising the material for broadcasting. Assistants are generally people with a solid knowledge of TV programme development and production. The station is happy to receive detailed applications from all students, regardless of the subject of their degree. 
The programmes are broadcast on Okto, TW1, ORF alpha and as a webstream at www.campusfernsehen.at.