Study with an interdisciplinary approach
With the Interdisciplinary Lab (iLab), St. Pölten UAS offers an innovative elective semester in which students in cross-programme teams intensively engage in a project from the idea to its concrete implementation. They learn from an interdisciplinary perspective to grapple with current social challenges or problems and attempt to find solutions. In the process, they acquire a broader perspective of the specialised discipline underlying their studies.
Process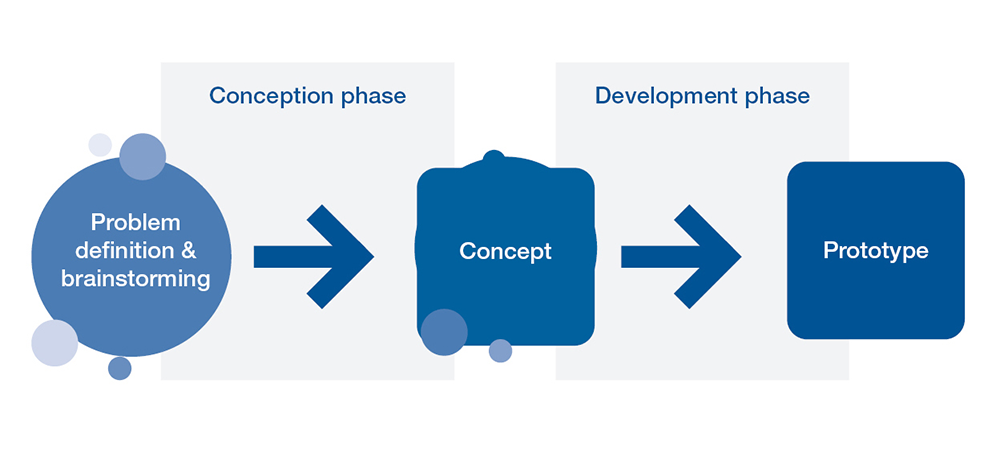 Target group
The iLab is aimed primarily at students and incoming students in Bachelor programmes and can generally be completed in the fifth, or in exceptional cases, in the third semester. It is designed as an elective module with 30 ECTS credits. The iLab is particularly suitable for students with a pioneering spirit who take pleasure in developing innovations and testing fresh ideas together with team members from different disciplines.
The iLab is distinguished by:
Work in interdisciplinary teams
Intensive engagement with a socially relevant topic
Out of the box thinking
Independent project work instead of "chalk and talk" lessons
International orientation with English as the working language
Registration
For further information regarding registration please go to the registration site.