info.event Creative Computing
Now is the right time for you to familiarise yourself with the bachelor degree programme Creative Computing at the St. Pölten UAS!
Participate in this non-binding and free online event to receive information and advice directly from the study programme team.
📆 Register for the info.event now.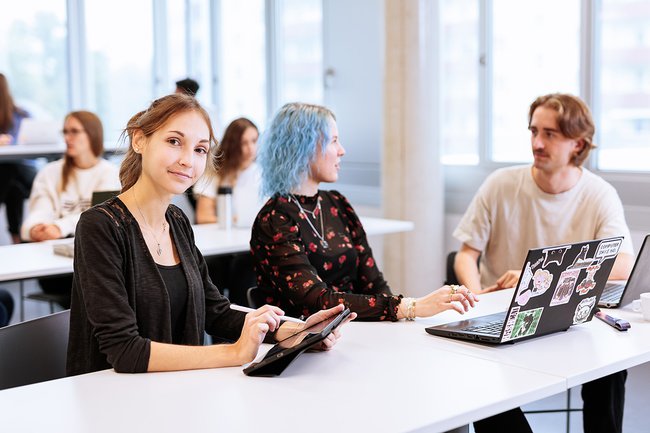 Programme
15:30 Start of the online event in MS Teams
Welcome and introduction by the study programme team
What makes this study programme special?
Which admission requirements do I need to fulfil?
Information on study contents and lecturers
My career prospects
There will be time for individual advice after the official part.
Do you have further questions on the info.event programme or on using MS Teams? Read our FAQs below.
FAQs
How can I participate at the info.event?
Do I need specific technical equipment to participate?
Can I also participate at the lecture on my mobile phone?
Do I have to enter my real name?
Can I ask questions and do the other participants see them?
Does the lecturer see and hear me?
Do I have to join on time or can I join later or leave earlier?
Who do I turn to if any questions arise after the meeting?
Which tool is used to conduct the info.events?