Experiencia de Univerzita Sankt Pölten
This is an interactive experience, where you can walk through the university building, just like in a video game! At the same time, you can explore the exciting events from the whole semester!
Purpose
The years of university studies are amongst the best in everyone's life. Working hard and partying even harder. And of course, being a part of amazing projects. Sometimes it's difficult to be everywhere and that is why this project started. But we didn't want to make another boring video about university events. We wanted more!
Description
We built the whole FH building again, brick by brick, window by window. Plus, we included all the colourful letters. We transferred it to the digital world, so you can walk through the university using just your PC, tablet or smartphone. You can open the doors and go out to breathe the fresh air. But more to the point - the most fun is inside! This time it's not about the lectures, it's about YOU, students!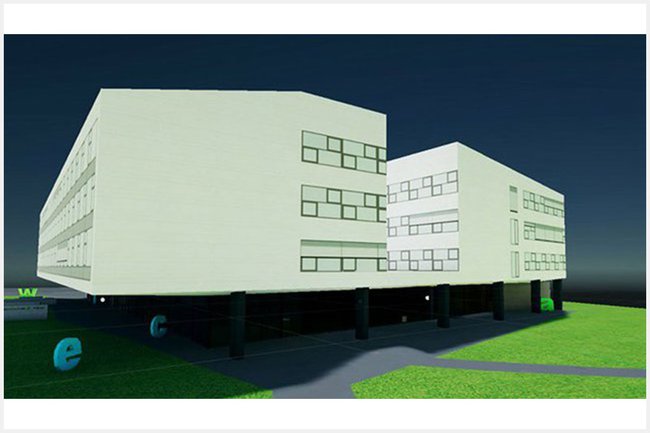 Outcome
Since we are focused on audiovisual production, we recorded a few of the events during Winter Semester 2017/18. In these videos, you can find the interactive experiences behind the doors of different rooms.
In the first room, we are taking you to the GOLDEN WIRE ceremony. You can watch the best awards for student projects.
In the second room, you wind up in a rock concert. The HELLS BELLS event takes place at the university, where you can enjoy concerts of four rock bands.
But if you are not a hard music type, you don't have to close the app. We will take you on a journey to the HAYDEN MUSEUM, where you can try to play like a quartet at the sound installation project of the FH.