Chat, drink coffee and enjoy lunch with colleagues.
At lunchtime from Monday through Friday, you can enjoy a selection of menus made up of soups and starters, various main courses and desserts.
Click here for our weekly menu plan which also includes the opening hours. (in German)
Our canteen also offers a wide selection of light snacks and full meals ranging from fresh fruit salads and yoghurt drinks to delicious ciabatta. Treat yourself to a fair trade ice cream by Ben & Jerry's or have a refreshing drink from our display fridge.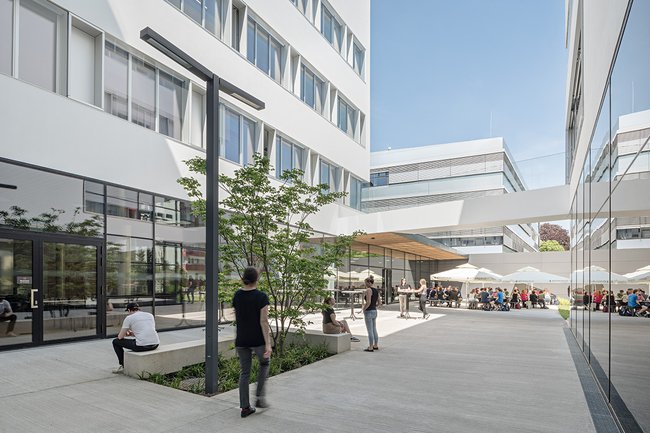 Enjoy the terrace and sun loungers on sunny days.
Coffee, beverage and snack machines can be used 24/7 in both buildings on every floor. 
Do you have any special wishes?
Just speak to the canteen staff or send us a message.