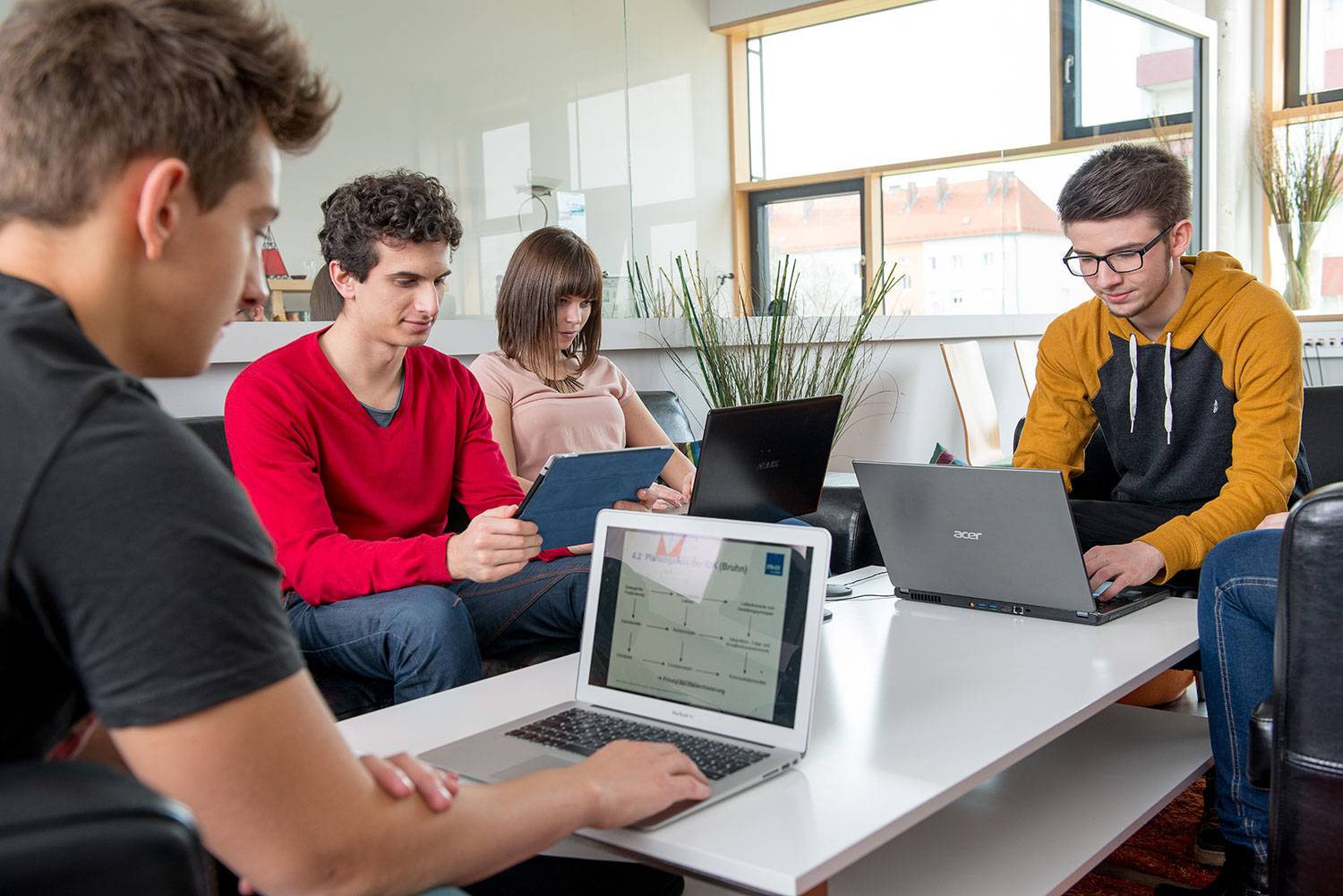 Equipment
The lab consists of two rooms separated by a mirrored wall, which allows for undisturbed conversations and prevents the participants from feeling observed.
Externally controlled cameras ensure precise observation.
In addition to an office workstation, the lab features comfortable furniture for a living room-like atmosphere to make the test persons feel at ease in the various test scenarios.
In this setting, uninvolved persons can test the usability of websites and applications using the software Morae that is additionally available in mobile form as well.
The system is complemented by a stationary eye-tracking solution for the testing of applications and websites on the PC, and by a mobile eye-tracking system (eye-tracking glasses) used for the research of advertising impact and for testing mobile applications.
For haptic tests, the lab contains a 3D printer which allows the students to create tangible prototypes of cases or operating elements.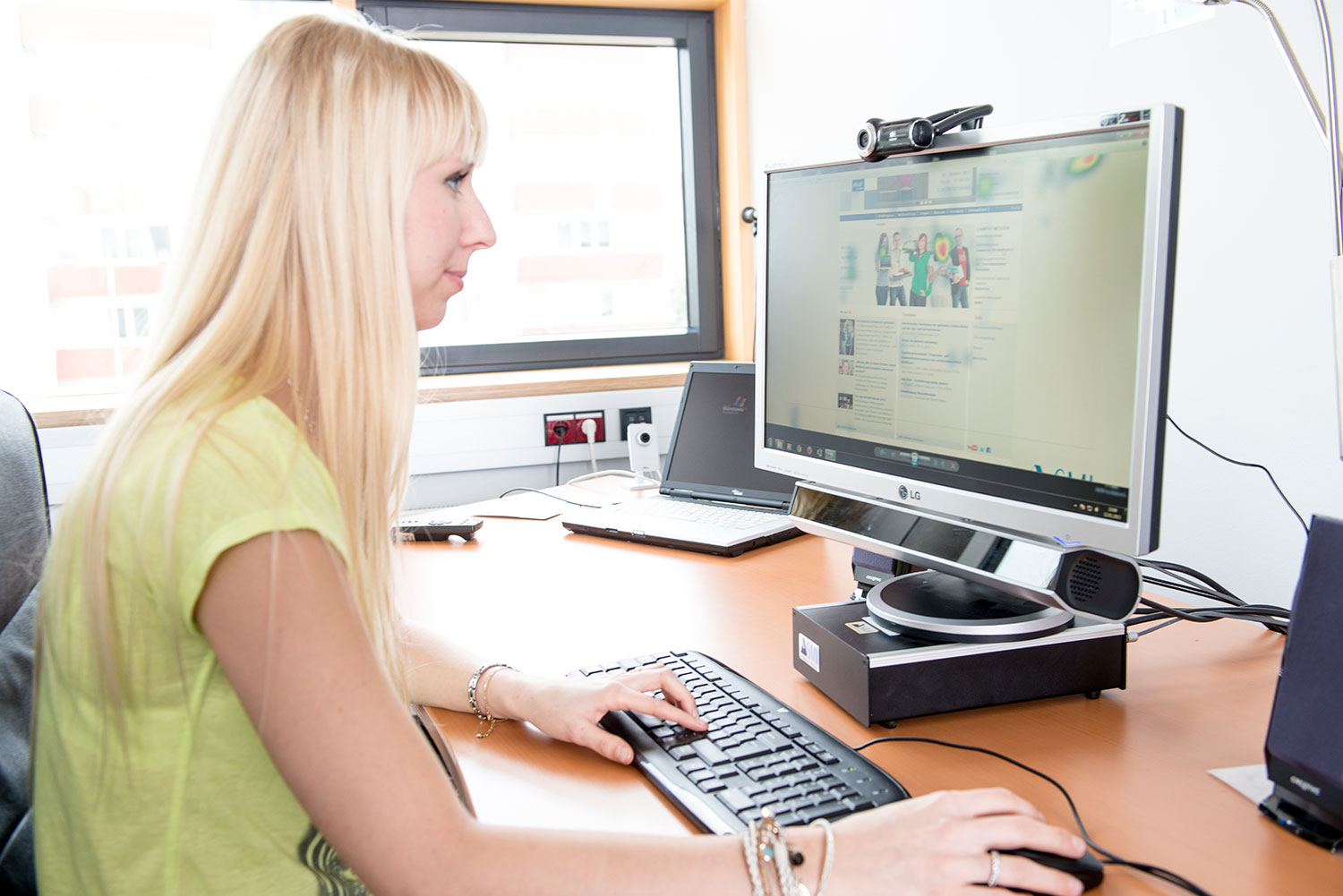 Copyright: Martin Lifka Photography
Part of the virtual campus tour
360-degree view! Discover the Usability Lab in the virtual tour.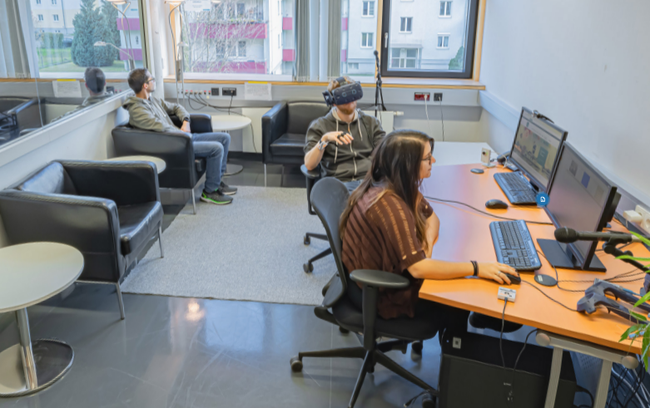 Where can I find the lab on campus?
📍 Usability Lab: A.1.01 – Download Navigation Guide (PDF)