Flexibility and Quick Thinking Are in Demand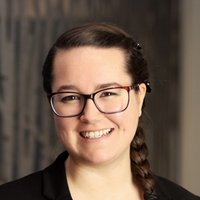 Katharina Wolf
Human Resources Expert at Deloitte
The current edition of our magazine "future" is dedicated to the topic of Future Work Skills. We have asked human resources experts which competencies they look for in prospective employees today – and which ones will be relevant ten years from now.
Katharina Wolf, human resources expert at Deloitte:
"The digitalisation and technological innovations are constantly changing job profiles and their requirements, which is why flexibility and quick thinking are important assets. In addition to the willingness to develop professionally, emotional intelligence must not be neglected amid rapid change. Communication skills and the ability to identify and respond to people's needs will remain essential in future."
Katharina Wolf is the expert in charge of personnel issues at Deloitte. She accompanies employees on their career paths in the fields of risk advisory and financial advisory.