New Head: Department Computer Science & Security
Simon Tjoa Takes over as Head of Department – Marlies Temper Becomes Deputy Head
The Department of Computer Science & Security of the St. Pölten UAS is under new leadership. Simon Tjoa, long-standing UAS lecturer and Academic Director, takes over the role of Head of Department. The new Deputy Head of Department is Marlies Temper who has also been active as a lecturer and Academic Director for many years and has extensive experience in the management of teaching and research.
Driving futher Development
Simon Tjoa has been engaged in teaching and research at the St. Pölten UAS' Department of Computer Science & Security for twelve years. As Academic Director of the two master degree programmes Information Security and Cyber Security & Resilience, his broad experience makes him the perfect candidate for the role of Head of Department. Tjoa's professional background includes activities as security consultant and research associate in the IT security sector. He takes over the new position from Helmut Kaufmann who intermittently worked at the St. Pölten UAS for more than five years, since 2019 as Head of Department.
"I am very much looking forward to this new task and to further developing teaching and research in the department as well as continuing the drive towards greater internationalisation. The need for experts with a sound education in computer science and security remains high and will increase further in the coming years. With our future-oriented range of study and further education programmes, we make an important contribution to the training of specialists for digital change", says Tjoa.
Close Relationship between Teaching and Research
Marlies Temper has been appointed the new Deputy Head of Department. Just like Tjoa, she has ample experience in teaching and research and has been active in various leading positions at the St. Pölten UAS for eleven years. Most recently, she has been the Academic Director of the bachelor degree programme Data Science & Business Analytics. Before coming to St. Pölten, Temper studied Medical Informatics and Informatics Management at TU Wien.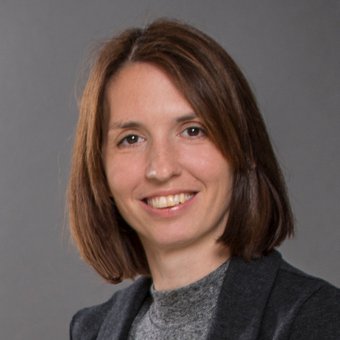 "To me, close ties between teaching and research are particularly important. A discipline that develops at such a rapid pace needs to stay up to date – which also profits our students who find open doors everywhere after they graduate", explains Marlies Temper.
New Sphere of Activity
Gernot Kohl, Executive Director of the St. Pölten UAS, is happy with the new appointments in the department as well. "Simon Tjoa and Marlies Temper are highly qualified to lead the department. Congratulations to both on their new task! I would like to take this occasion to thank Helmut Kaufmann for his great work and tireless commitment to the department", emphasises Kohl.