Digital Healthcare Expands Network
Master Degree Programme Digital Healthcare Celebrates Expansion of International Network and Successful Final Exams
2022 was an exceedingly strong year for the St. Pölten UAS' study programme Digital Healthcare. Not only were our final exams very successful – we also saw our international network grow.
In this context, we would like to focus on two successful graduates, Simone Hofbauer and Josef Leonhartsberger, who were supported by Chea-su Kee from Hong Kong in writing their master theses. "In addition to co-supervising the master theses of Hofbauer and Leonhartsberger, Chea-su Kee even attended their master examinations as an online guest", says Vanessa Leung, primary supervisor of the two graduates.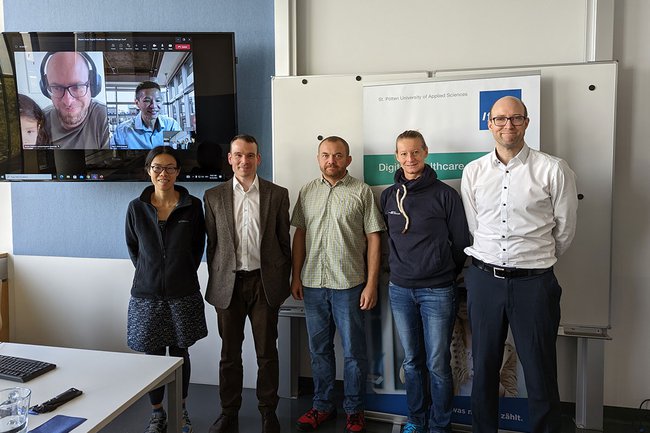 From Hong Kong to Rotterdam
Vanessa Leung herself contributed to the expansion of the programme's international network by participating in the International Myopia Conference (IMC) in Rotterdam at the end of 2022. There, she presented a poster of her current research topic which also included the results contributed by Simone Hofbauer and Josef Leonhartsberger's theses. The title of the topic was "The influence of education systems on children's visual behaviours as an environmental risk factor for myopia: a quantitative analysis with LIDAR-sensor tracking in classrooms".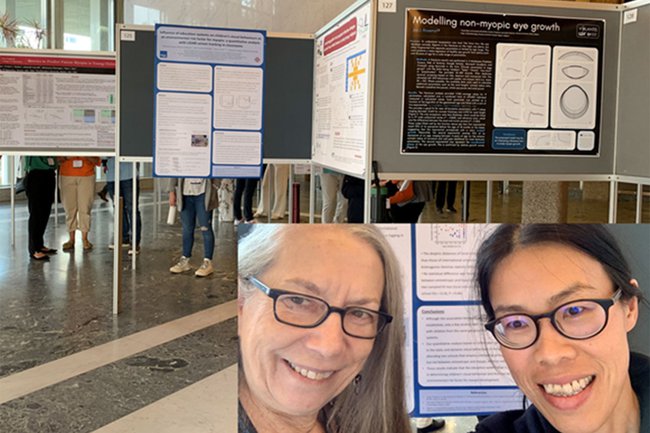 At the International Myopia Conference in Rotterdam | Copyright: zVg
"Leung's participation in the IMC and the collaboration with Hong Kong highlight the increasing commitment of the degree programme Digital Healthcare, also at the international level. The growing network and international orientation are making this study programme more varied than ever. Besides, our students have the opportunity to profit from different perspectives and experiences", explains Academic Director Jakob Doppler.
We are very happy about the new opportunities that the increasingly international orientation creates for our students and alumni and we congratulate all who have successfully completed their studies this semester!
You want to know more? Feel free to ask!
FH-Prof. Jakob Doppler, MSc
Academic Director Digital Healthcare (MA)
Department Media and Digital Technologies
Head of Center for Digital Health and Social Innovation
Department Health Sciences