INPRO – Interprofessional International Teaching
Interprofessional education online by St. Pölten UAS: 116 students and 24 lecturers from 4 countries learn with patients in interprofessional teams
INPRO International Pilot Lecture 2022
In the year 2021, a concept, a pilot, and a process guide for (international) interprofessional teaching were developed within the framework of the EU project INPRO. In 2022, the process guide was tested to ensure its practical applicability. The result: an international and interprofessional online lecture with 116 students and 24 teachers from four countries and seven different professions. The involved study programmes were Dietetics, Healthcare and Nursing, Physiotherapy, and Social Work and there were lecturers and students from the UAS' partner universities JAMK (Finland), AP Hogeschool Antwerp, and Hanzehogeschool Groningen.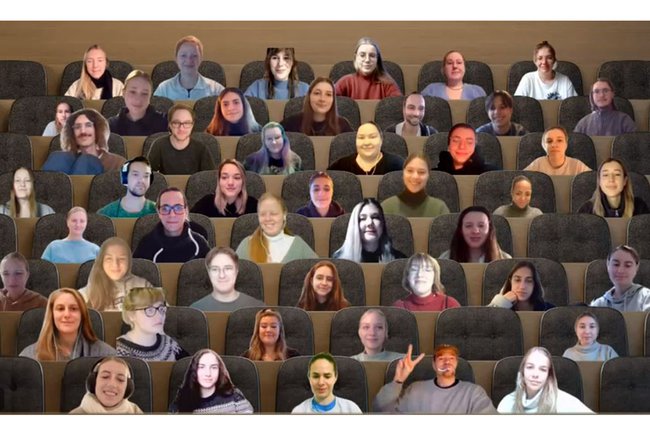 The programme covered four days, plus one week of introduction before and another week of reflection afterwards. After the students had the opportunity to exchange views and experiences in international teams within their profession, they spent most of the time working together with other disciplines in interprofessional teams. The WHO's ICF model (International Classification of Functioning, Disability, and Heath) served as the common structure underlying the collaboration.
Working with Patients in Interprofessional Teams
While patient cases were available in paper and video format only in last year's pilot, lecturers were instructed to act as patients as an additional feature in 2022. This gave the interprofessional student teams the opportunity to ask their patients questions regarding their most urgent concerns and goals in the first unit. In the following unit, they took decisions in terms of goals and therapy together with their patients (which is referred to as interprofessional shared decision-making).
Results
The preliminary results of the survey and the reflection were immediately presented to and discussed with international guests including WHO representatives and the ICF Research Branch in an INPRO webinar.
The webinar contains further learning examples from our INPRO partners and can be accessed until 31 December 2022 via the following links:
The feedback from the students and lecturers is positive and helpful.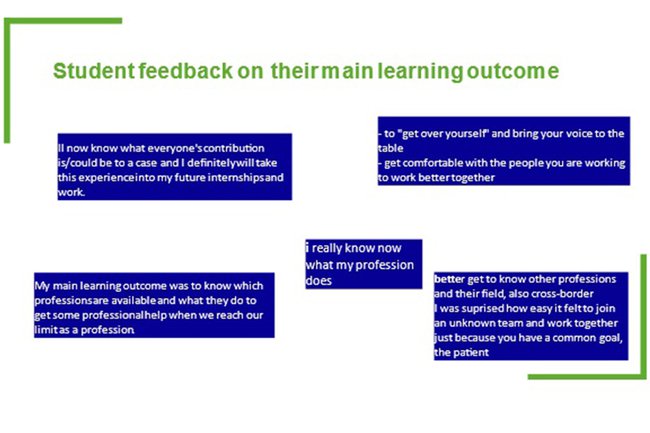 Copyright UAS St. Pölten / A. Kidritsch
Interprofessional Teaching at the St. Pölten UAS
In future, we intend to continue interprofessional teaching in the Departments of Health Sciences and Social Sciences at the St. Pölten UAS. We rely on both international and regional exchange between universities and practice settings – for example, we had such a meeting only recently in November 2022 in St. Pölten and Moorbad Harbach with on-site attendance as part of the INPRO project. The feedback from our students and our valuable experiences in interprofessional teaching in various settings and learning formats helps us to further develop our expertise and cooperation.
Follow our results and events by visiting the INPRO project website.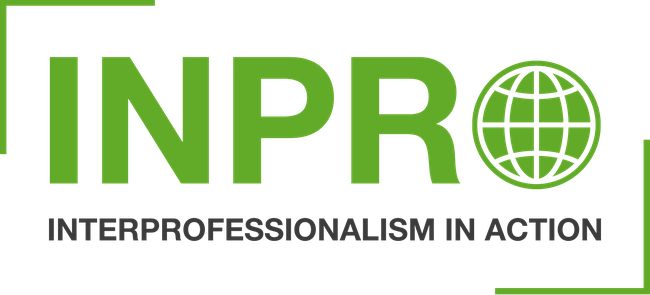 You want to know more? Feel free to ask!
FH-Prof. Anita Kidritsch, PT MSc
Senior Researcher Institute of Health Sciences
Department of Health Sciences