International Women's Day 2022
Commitment to Equality and Inclusion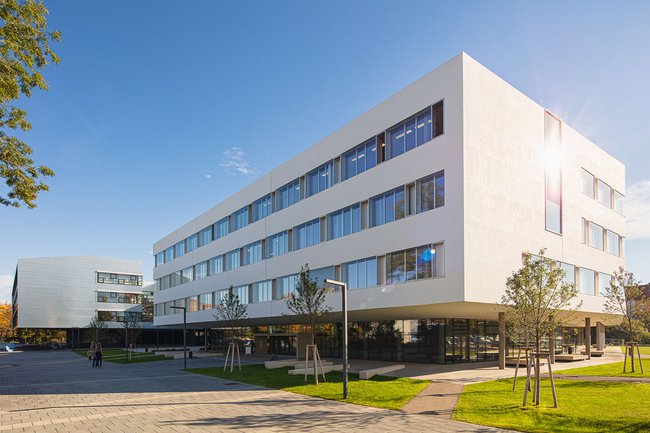 With a year-round range of information and further education opportunities, the St. Pölten UAS is taking important steps to promote equality and inclusion in teaching and research.
"As an open and inclusive university, we are particularly concerned with promoting equality and making a contribution to shaping an inclusive society," emphasises Anna Steinberger, Gender and Diversity Officer at the St. Pölten UAS.
Works Council Promotes Transparency and Exchange
On 17 March, the Works Council of the St. Pölten UAS invites you to a works assembly on the occasion of the International Women's Day. In addition to the presentation of the 2021 income report, participants have the chance to win one of five career coachings for women*.
Furthermore, Katharina Mader is going to give a lecture on the topic "Digitalisation – Curse or Blessing for the Gender Pay Gap?" As not only an economist, but consultant in the department Women – Family of the Federal Chamber of Labour, Vienna, and research assistant at WU Vienna, the expert in the field of feminist economics has already received many prizes for her research.
In our podcast, we talked to Katharina Mader about the topic in advance (in German).
Flagship Project Inclusion
At the beginning of March, the St. Pölten University of Applied Sciences launched the flagship project "Inclusion in Studies and Teaching". The goals of the project concern the improvement of the study conditions for students with disabilities, transparent processes for loss compensation, anchoring accessibility, and much more. Therefore, the university deliberately uses a participatory format allowing staff members, teachers, researchers and students to participate.
"It is important to us that all our measures are institutionally anchored and intersectional. Intersectionality means that categories such as gender, age or disability are not one-dimensional, but closely interwoven. We therefore want to set up activities that permanently improve the working and studying conditions for everyone at the St. Pölten UAS.