Invitation to the build.well.being 2023
European digital health networking in St. Pölten on the topic of "Data-Driven Healthcare". The programme is already online; register now
"Data-Driven Healthcare" is the topic of the 7th edition of the build.well.being conference, which will take place this year on 16 June as an open-access networking event at the St. Pölten University of Applied Sciences and online, and will connect stakeholders in the field of digital healthcare.
"It is our pleasure to announce that we will once again host our very successful event, the build.well.being, this year. For the seventh year in a row, we have brought together an exciting mix of experts from the most relevant companies and research institutions", says Andreas Jakl, Academic Director of the study programme Digital Healthcare. "The topic is highly relevant: The focus will be on the interface between data in artificial intelligence and our healthcare system. Our students will also show their innovative strength at the event and present their projects that are driving the digital transformation in healthcare."
Networking Event for Makers
The annual event build.well.being is an open networking event for makers in the field of digital healthcare.
In a compact afternoon event with speakers from all over Europe, medical professionals meet developers, applied science meets innovative ideas from students, and companies meet start-ups and experts.
"Especially in the medical field, a lot of data are produced. With the help of data science, new knowledge can be generated from these data to support experts. Through networking and exchange, we create new ways and can learn a lot from each other", says Marlies Temper, Academic Director of the study programmes Data Science & Business Analytics and Data Intelligence.
Lectures & Pitches
Once again, we are looking forward to a diverse programme. In addition to networking opportunities, participants can expect lectures by entrepreneurs, visionaries, and innovators of the next generation, project pitches by our digital healthcare students, and, last but not least, a panel discussion with experts.
The keynotes will be delivered by Tanja Stamm, Professor of Outcomes Research at the Medical University of Vienna and Head of the Health Outcomes Observatory (H2O), and Tamás Petrovics, CEO of Xund.ai.
Tanja Stamm will talk about the EU Health Outcomes Observatory project, which aims to link patient-reported outcomes with corresponding clinical outcomes collected in four countries and four disease areas. In his keynote, Tamás Petrovics asks how digital solutions can make the patient journey more effective from start to finish and save resources while providing patients with reliable decision support.
Exciting topics will also be covered in the talks given by Andreas Diensthuber, CEO of DAPHOS.ai, on AI in Health Resource Planning and by Christoph Russ, technical programme manager – Healthcare, Amazon Web Services EMEA Sarl, on AI in Radiology Technology.
Florian Aigner, physicist, author, and science journalist, will lead through the afternoon as presenter.
We would like to thank our partners in advance:
Datanauts.at, stapp one, Digital Makers Hub, AAL Austria, Digital Innovation Hub OST, ecoplus, the Austrian Society for Public Health, SMARTUP, and E3UDRES2.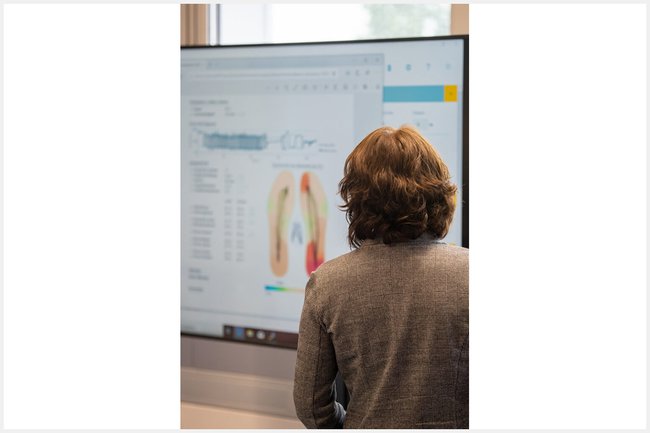 build.well.being 2023: "Data-Driven Healthcare"
16.06.2023, 13:00–16:00 Uhr
FH St. Pölten and online
Participation and lunch are free of charge; registration is required.
You want to know more? Feel free to ask!
FH-Prof. Andreas Jakl, MSc
Lecturer
Department of Media and Digital Technologies