New Research Institute for Innovation Systems
Tassilo Pellegrini and Susanne Roiser to Head New Institute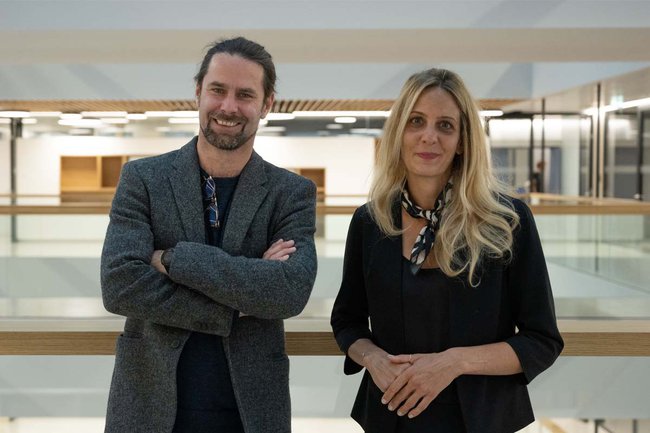 Research at the interface of digitalisation and greening: with the new "Institute for Innovation Systems", the St. Pölten UAS establishes a central research focus that specialises in these important future-oriented fields and positions itself as a digitalisation and innovation partner for the private and public sectors.
"Our aim is to deliberately open our research for collaboration with players from business, research, and civil society because we can only face these big challenges together", emphasises Tassilo Pellegrini, head of the new institute.
Digitalisation, Transformation, and Sustainability
The new institute's focus topics are divided into the following four competence areas:
"By pooling our key competencies in four topic areas, we cater to important sub-areas and maintain an overview of the bigger picture at the same time. Our goal is to work at the interface of digitalisation, transformation and sustainability together with our research and cooperation partners, thereby generating appropriate solutions that live up to the claim of sustainability", explains Susanne Roiser, the second head of the new institute and the person responsible for the competence area Green & Digital Strategies. The institute is concerned with research and knowledge transfer in the Department of Digital Business and Innovation.
For detailed information on the new institute, please refer to the institute's website and the fact sheet.
Research at the St. Pölten UAS
With eight research institutes and centres, the St. Pölten UAS is among the strongest promoters of research in the Austrian universities of applied sciences landscape. Together with national and international partners from the business and science sectors, approximately 100 researchers carry out projects on application-oriented issues covering all stages of the innovation chain: from basic research and technology development through prototyping to innovation transfer in the form of business collaborations, spin-offs, and start-ups.