Podcast on the iLab or: Bootcamp for pioneers
Challenge accepted: Going beyond one's own horizon for a change and working together with other departments
Orin D'Hower, a social work student in Antwerp and incoming student at our UAS, took the opportunity to participate in the iLab for a semester.
As a social worker, she didn't think she would develop skills like entrepreneurship or business design.
"I'm actually quite good at it," she says in the podcast. You can also develop other skills at iLab, like group dynamics, or leadership - and learn to work in an interdisciplinary team. Since everyone comes not only from different countries, but also from different fields of study.
How to coordinate a team with different skillsets and how to use the skills effectively was very important for Orin.
Would she recommend the iLab? "Absolutely! It's a very flexible programme, you have a lot of freedom there."
In the podcast, she talks about her experiences working on the project and gives insights into the "Green Den" project she developed with her group on the United Nations global development goals.
In conversation with Orin: Sophia Olesko, media management student and programme assistant Campus and City Radio St. Pölten.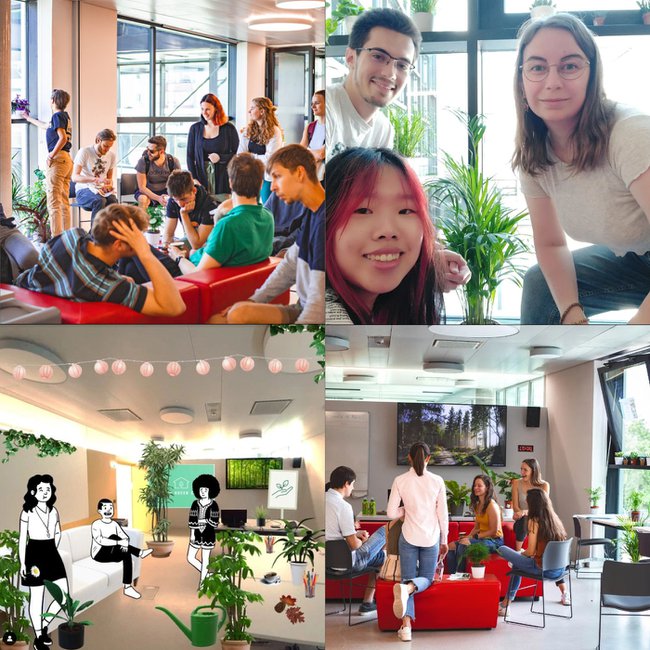 What is the iLab? 
As an interdisciplinary study programme, it offers incoming students and students at St. Pölten University of Applied Sciences the opportunity to spend a semester working on an exciting project together with students from different disciplines.
The theoretical knowledge, which is imparted in the course of boot camps lasting several days on various topics, is then applied to the project. The development phase is followed by the practical test: Does the created concept work and does it represent a real solution to the initial problem?
Each team is given an individual challenge on a common topic, which is always a current problem from the real world.
Register: If you want to be part of the next iLab, the registration deadline is 15 November 2022.