Professional Expertise for Graduate Nurses
Bachelor Degree Programme Healthcare and NursingPLUS Also Actively Involved in Further Education
In mid-March, a collaboration with the Lower Austrian Chamber of Labour carried out an excursion for numerous graduate nurses to a two-day refresher workshop for nursing professionals at a seminar hotel in Hirschwang. The event, which was held for the second time, was co-organised by UAS lecturer Manuel Kaider
Specialised in Nursing
The workshop featured the contents of Section 15 of the Austrian Health Care and Nursing Act (Gesundheits- und Krankenpflegegesetz), which were summarised as "competencies in medical diagnostics and therapy".
The participants included both colleagues seeking to catch up on the latest developments in nursing following parental leave or a longer absence from the professional realm and nurses wishing to specialise in specific topic areas.
In interactive theory and practice sessions with UAS lecturers Gabriella Szelesi, Manuel Kaider and Stefan Rottensteiner, topics such as reanimation, endotracheal suctioning, venipuncture or insertion of a transurethral bladder catheter for male patients were discussed and trained accordingly.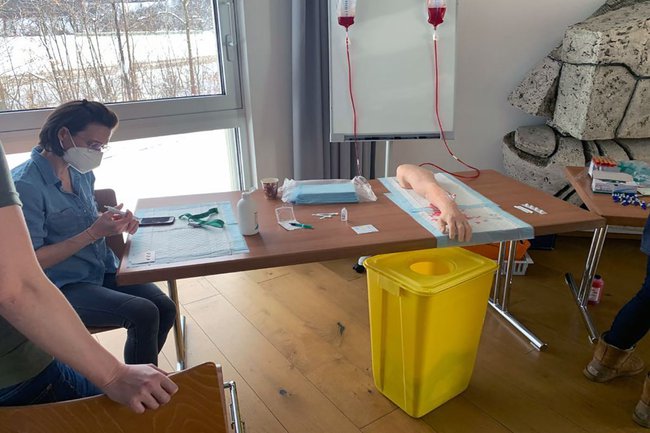 Successful Further Education Days
The successful completion of two informative days of intense training under tightened hygiene measures equipped the participants with the latest knowledge of their profession. The picturesque landscape of Hirschwang at the foot of the Rax, which saw the return of winter on this training weekend, rewarded the participants for their hard work and commitment.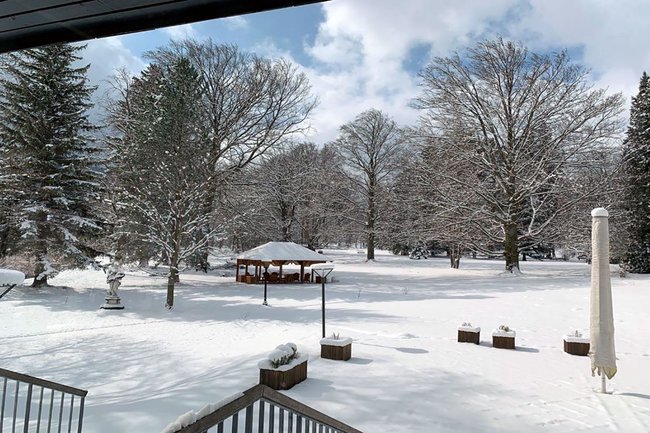 Copyright: St. Pölten UAS / Kaider, Rottensteiner
You want to know more? Feel free to ask!
FH-Prof. Manuel Kaider, BSc MScN
Lecturer
Department of Health Sciences
Mag. Gabriella Szelesi
Lecturer
Department of Health Sciences
FH-Prof. Stefan Rottensteiner, BSc MA
Lecturer
Course Leader Prehospital care and nursing (acad.)
Department of Health Sciences