The University of Applied Sciences supports its scientists in their career and professional development. Recently, 4 researchers have successfully achieved important steps: Brian Horsak and Matthias Zeppelzauer have habilitated, Kerstin Blumenstein and Sandra Vyssoki have completed their dissertations.
Habilitation for Brian Horsak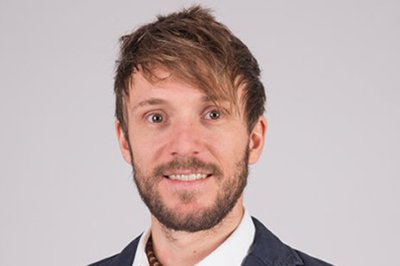 Brian Horsak​ has just sucessfully completed his habilitation at the University of Vienna. His thesis on the topic of "Advancements in Biomechanical Research in Gait Analysis and Motor Rehabilitation" addresses the St. Pölten UAS' research focus of motor rehabilitation, which is coordinated by Brian Horsak.
Outstanding Career Path and​ Launch of a Research Focus
Horsak started working at the St. Pölten UAS eleven years ago as a young researcher, right after he had completed his studies. Since then, he has been key in establishing the research focus motor rehabilitation by implementing a number of projects.
Among other things, he has played a major role in the foundation of the Center for Digital Health Innovation (CDHI) in 2016, the development of the degree programme Digital Healthcare and the creation of the Digital Health Lab. His most recent project is an endowed professorship for Applied Biomechanics in Rehabilitation Research funded by the Province of Lower Austria. The professorship which is currently created was initiated by Brian Horsak himself.
"We congratulate Brian Horsak on this success! His path from a young researcher to the completion of first his dissertation and now his habilitation within such a short period of time is without doubt a best practice example for Austria's sector of universities of applied sciences. Practice-oriented research is of paramount importance for our university. We therefore provide targeted support for such exceptional personal career paths and institutional advancements. We are glad that we could assist our colleague in delivering his outstanding performance in the best possible way. This is an example that demonstrates yet again that universites of applied sciences have great potential for research and innovation", says Hannes Raffaseder, Chief Research and Innovation Officer at the St. Pölten UAS.
Unique Interdisciplinary​​ Environment
For several years, St. Pölten UAS has been strengthening its expertise at the interface of health, rehabilitation and digitization. According to Horsak and Raffaseder, this interdisciplinary research environment is unique to St. Pölten UAS.
"Our interdisciplinary research at the interface between health and technology uses virtual reality or artificial intelligence, among other things, to solve problems in therapeutic or medical practice or to provide support there. Our Digital Health Lab combines all these competencies and is probably unique in both the national and international space. This highly interdisciplinary research highlights the enormous potential in research at universities of applied sciences," says Horsak.
Habilitation for Matthias Zeppelzauer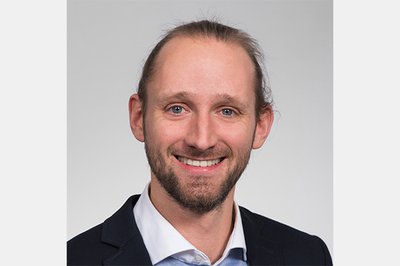 Matthias Zeppelzauer | Copyright: Foto Kraus
Matthias Zeppelzauer recently successfully defended his habilitation in public at the Vienna University of Technology. His work entitled "Retrieval of Multimodal Media Data" deals with the automatic extraction of information from multimedia data such as images, videos, audio and time series.
Zeppelzauer began his career as a researcher at the Institute for Software Technology and Interactive Systems at the Vienna University of Technology. In 2013 he moved to the St. Pölten University of Applied Sciences, where he is now heading the Media Computing research group at the Institute for Creative\Media/Technologies as a Senior Researcher. In the course of his work at the St. Pölten UAS, he brought 21 research projects with a volume of around 3.5 million euros on the way and published 56 publications. In 2017, Zeppelzauer was awarded the UAS professorship.
Awards and prizes
Matthias Zeppelzauer has already received several awards and prizes for his work, including the Austrian Open Source Award, the MTD Award, 4 certificates of recognition from the State of Lower Austria for his research projects, 7 Best Paper or Best Poster Awards and nominations as well as an award from the MIT Technology Review for a Most Thought Provoking Paper from the research field of computer vision.
"Matthias Zeppelzauer has had an impressive scientific career in a short time - from a young researcher to a research group leader with a successful habilitation. Even if this success is based primarily on individual commitment and the good teamwork of our researchers, it is also a best-practice example of institutional anchoring and the performance of research and innovation in the UAS sector," says Raffaseder.
Visions for cross-departmental research
For the Media Computing research group, headed by Matthias Zeppelzauer since 2020, he has a clear vision for further development: "The unique thing about the research group is that it combines three related research areas that are normally developed separately - namely human-computer interaction, Information visualization and machine learning / AI. My goal is to expand research at the interface between these three specialist areas in the future and thus strengthen all three pillars,"said Zeppelzauer.
In the future, Zeppelzauer would like to do more interdisciplinary research and establish research projects with the participation of all departments of St. Pölten UAS as well as build up collaborations with researchers from other institutions - true to his vision "Building bridges across disciplines & performing innovative human-centered research on interdisciplinary topics".
"Research on data analytics and AI at the interface with humanities and social sciences is also very important to me. Here I see many important ethical issues as well as interesting applications that could contribute to the wellbeing of society", explains Zeppelzauer.
Future topics: Research-based teaching & promotion of women
Zeppelzauer also sees great potential in the increased integration of the strongly interdisciplinary research topics into teaching.
"I also see the promotion of women as particularly important for the future, as women are still clearly underrepresented in our technical disciplines. In the past I have repeatedly found that mixed research teams are more creative and productive," reports Zeppelzauer.
"Finally, I would like to thank all colleagues for the great support in the past and look forward to the future challenges and our joint work!"
Dissertation for Kerstin Blumenstein
Kerstin Blumenstein | Copyright: FH St. Pölten / Carola Berger
Kerstin Blumenstein, lecturer in the Department of Media & Digital Technologies and long-time researcher at IC\M/T, recently completed her dissertation at TU Wien. Her work focuses on digital museum design: Digital media bring a breath of fresh air to our museums – for example, they enhance exhibitions through the digital extension of physical artefacts or hands-on installations, thus making the exhibitions attractive and accessible for new visitor groups.
For Kerstin Blumenstein, the purpose of her dissertation titled "Interweaving Physical Artifacts with Data Visualization on Digital Media in Museums" and supervised by IC\M/T Head Wolfgang Aigner is to strengthen the connection between the physical and digital worlds in a museum context. In concrete terms, she investigated how visualisation methods can be used to combine physical artefacts with digital media in museums.
The Content in a Nutshell​
Kerstin set out by compiling an overview of the current interrelationship between physical artefacts and data visualisation on digital media in museums in the form of a design space, which was then applied to existing scientific literature with the goal of discovering knowledge gaps. Based on two design studies, four out of six knowledge gaps were then discussed in detail. Finally, Kerstin presented guidelines deduced from the reflexions on her research as well as future research possibilities for the interweaving of physical artefacts and data visualisation on digital media in museums.
The dissertation was closely linked to the research project MEETeUX​, which meant that the two design studies could be realised within the framework of the annual exhibition "Des Kaisers Neuer Heiliger" (The Emperor's New Saint) at Klosterneuburg Monastery.​
Dissertation for Sandra Vyssoki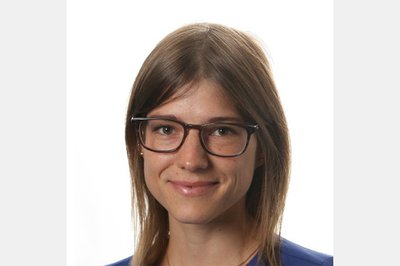 Sandra Vyssoki | Foto: FH St. Pölten
Sandra Vyssoki, lecturer in the bachelor degree programme Healthcare and NursingPLUS, has successfully completed her doctoral programme of Applied Medical Science at the Medical University of Vienna.
Her dissertation project on the "Burden of Mothers and Fathers of Children with Attention Deficit Hyperactivity Disorder" investigates the extent of the burden experienced by parents in caring for children with attention deficit and hyperactivity disorder as well as influencing factors such as the individual temperament and the quality of collaboration between the parents.
You want to know more? Feel free to ask!