Welcome to our Incoming Students!
25 incoming students chose to spend a semester or even a year at our UAS
We are delighted to announce that during the winter semester 2020/21, we will be hosting 25 incoming students here at the St. Pölten UAS. ​They come from various countries and partner universities such as, e.g., Belgium, France, Russia, Estonia, and Lithuania.
Despite all the difficulties and challenging circumstances the Covid-19 regulations brought with them, our incomings have still chosen the St. Pölten UAS and the variety of study programmes we offer.
Six students will spend an entire year in St. Pölten, while one student starts his dual-degree master programme in Digital Media Production.​
A warm Welcome
During the official welcome day on Monday, 14 September 2020, the International Relations staff warmly welcomed our new international students.
Besides workshops and the communication of essential information for exchange students, the first day for our new incomings also included a festive welcome address held in the small assembly hall with Chief Research and Innovation Officer Hannes Raffaseder and the Chairman of the UAS Board Alois Frotschnig.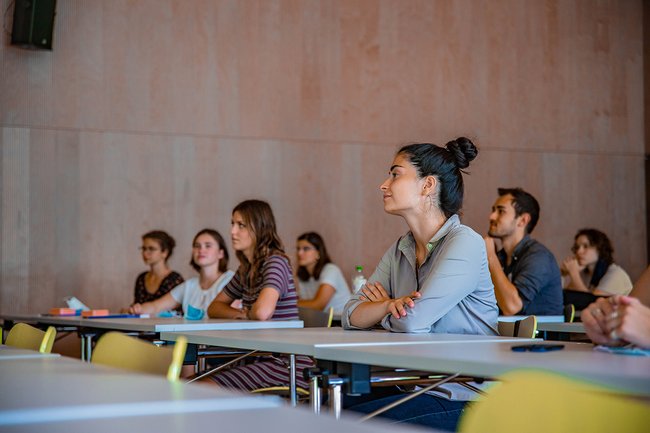 After the official welcome, the incoming students and with their international student buddies were invited to join us for a typical Austrian "Heurigenjause" – made possible by our dear colleagues at the canteen.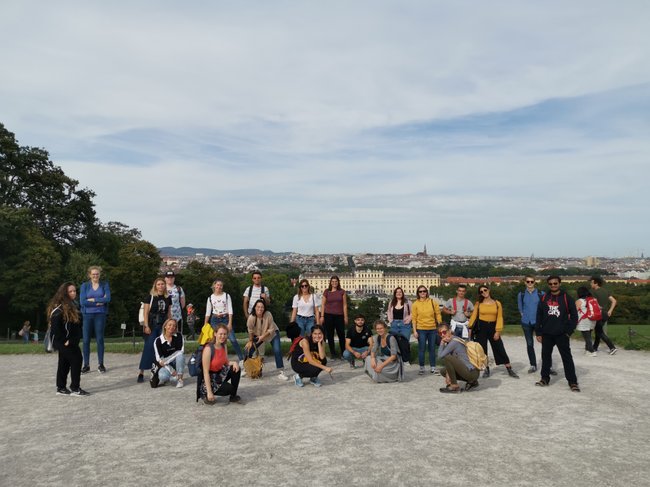 Also part of the programme for our incoming students: excursions, e.g. to Vienna | Copyright: Elisabeth Ehrenhauser
Have a great time! 
We hope that our new incoming students had a great start to their exchange semester. Let's make good use of the new perspectives and international flair that these young people are bringing to our university and classrooms!
For any questions or information regarding our incoming students do not hesitate to contact us.
The International Relations Team