Cloud Starter Event 2020: Around 100 students used our offer to get acquainted with the leading cloud solutions
The cloud powers everything: from worldwide web services to artificial intelligence. But how can we learn to use these services, and what are the implications we must consider?
In our Cloud Starter Event, we had the opportunity to introduce our technical 1st semester students to the offerings of the world's biggest cloud providers: Amazon Web Services and Microsoft Azure. Representatives introduced the free student offers and learning paths, while professors showed important cloud use cases.
"We are happy that we could offer our students the opportunity to directly speak with the companies and experience what the cloud can do. With 100 students engaged live, it was an extraordinarily successful event that started the journey to new knowledge," says Andreas Jakl, the event's co-organiser and host.
Missed the event?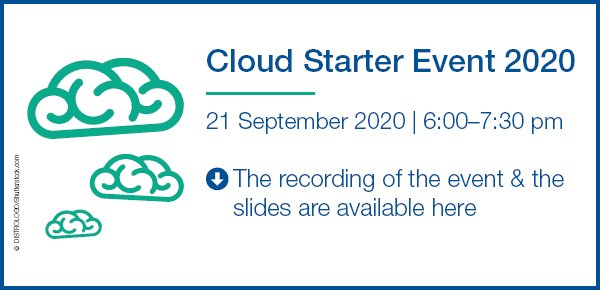 Learning what the cloud can do for you
In this online evening event, students got hands-on introductions directly from the biggest cloud companies in the world: Amazon Web Services and Microsoft.
The students learned about the benefits they have as students when using their cloud platforms, how to get started with their services, and how to gain free credits, benefit from online learning curricula, receive certifications, etc.
Afterwards, professors from the St. Pölten University of Applied Sciences presented live demos of the following specific cloud application fields:
Microsoft Azure Machine Learning Studio
Amazon Sumerian for 3D Virtual & Augmented Reality Apps and
Security in the Cloud
You want to know more? Feel free to ask!
FH-Prof.

Andreas

Jakl

,

MSc
Lecturer
Department of Media and Digital Technologies