Create secure cyber infrastructures
The strong dependence on digital technologies in all areas of life and business calls for secure and resilient information and communications systems.
Our new English-language master degree programme is the ideal preparation for an activity in the cyber security and resilience sector which is in strong economic demand. The programme gives you not only comprehensive technical and organisational security competencies, but also expert knowledge of new technologies (such as artificial intelligence).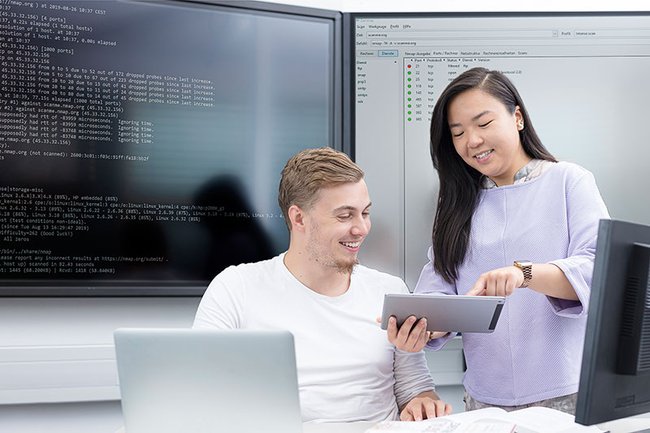 Top Career Opportunities
The dual structure of the master degree programme allows our students to put their acquired know-how into practice within the framework of projects with targeted mentoring. In this way, you achieve the best possible learning outcomes and are well prepared for current challenges.
Learn more about your career opportunities with this degree.
Modern infrastructure
High-quality technical equipment and four modern network technology labs offer you every possibility to explore your talents and interests. Thanks to VPN solutions, as a student you can use all resources outside the campus as well.