A combination of technical skills and managerial expertise
In order to guarantee the security of complex IT systems, technical competences in IT infrastructure, security technologies, and software engineering as well as competencies in security management and business administration are required.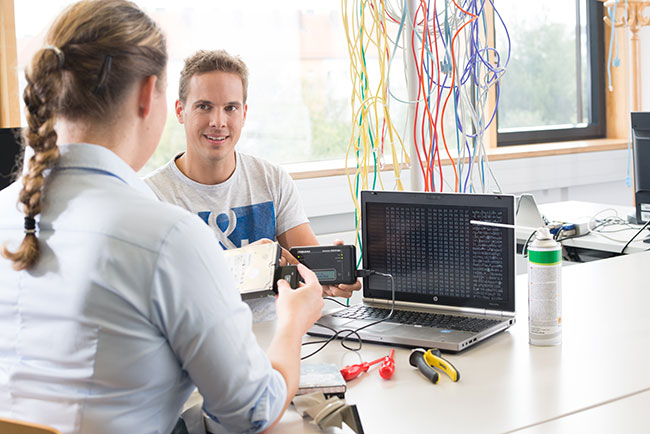 Ideal learning environment
Scenario exercises can be conducted by means of highly virtualized IT environments in three laboratories with 20 places each. By means of a VPN solution, students can use the network technology labs even from outside the campus.
Current Issues
Knowledge transfer and networking with the industry are our concerns.
IT-SeCX, the night of security experts' exchange, addresses the community of experts with lectures and discussions.
The Security Day offers workshops for pupils.
The advisory board's semi-annual meetings help to ensure the continuous qualitative development of the study programmes IT Security and Information Security.