Combining technical and management expertise
Ensuring the security of complex IT systems requires technical expertise in IT infrastructure, security technologies and software engineering, as well as security management and business administration skills.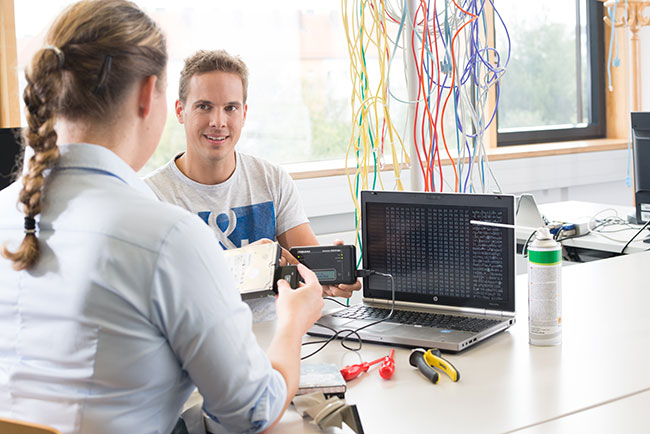 An ideal learning environment
Students can work through virtual practice scenarios in three labs, each with 20 workstations. They can also log in to the network technology lab via VPN when they are off campus.
Cutting-edge topics
We place great emphasis on knowledge transfer and building close ties with the IT security industry.
The university's IT-SeCX conference is aimed at industry specialists and features an evening programme where security experts can compare notes.
Security Day offers workshops for school pupils.
The programme has an advisory board which meets regularly with a view to promoting ongoing quality improvements in the IT Security and Information Security programmes.