Combining Technical and Management Expertise
The practice-oriented training with the combined knowledge of technology and management offers you the necessary knowledge to guarantee the security of overall systems and to anchor information security in the company. You will receive competencies in the fields of IT infrastructure, software security, privacy, incident handling and security management. With our network technology labs we offer an ideal learning environment. Thanks to VPN solutions, as a student you can use all resources outside the campus as well.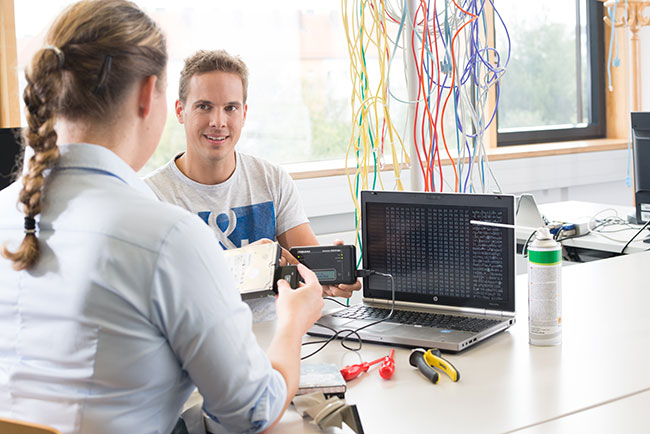 Informations, Links and Downloads
St. Pölten UAS and Wien Energie Promote Female Technology Power with Student Workshop
ARES - International Conference on Availability, Reliability and Security ("ARES")
Prof. Hyung Jong Kim and four students of the Seoul Women University presented this year's CES+ Global Camp!