Shape the digital future!
The human-computer interface is at the centre of the digital transformation. This bachelor degree programme provides you with the necessary skills for planning, designing and programming these interfaces and allows you to combine technical programming knowledge with creative expertise in
user design,
game design,
web technologies,
mobile programming,
and Augmented & Virtual Reality.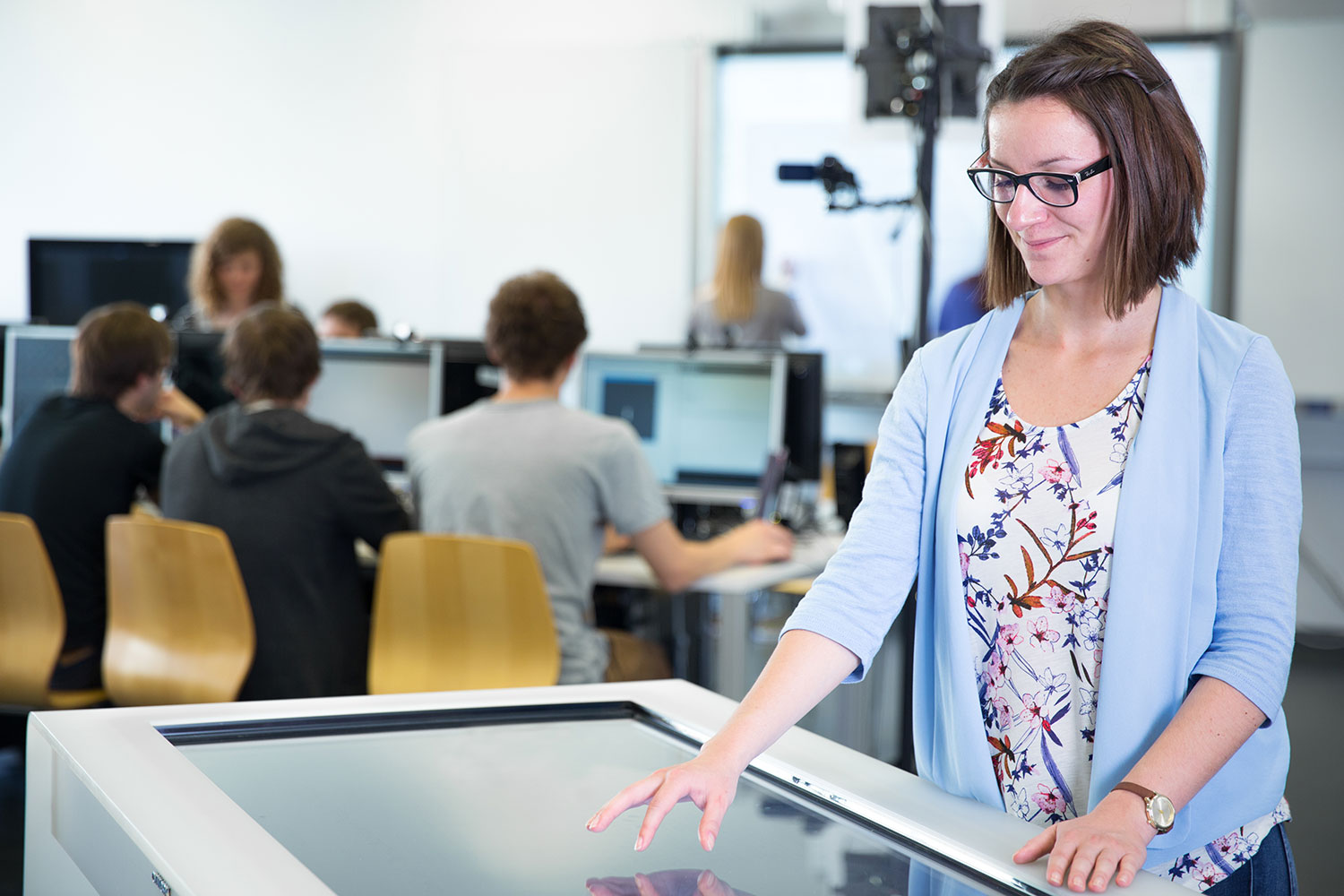 Top Career Opportunities
As a graduate you will have the necessary skillset to plan, design and programme data-driven human-computer interfaces including the necessary backends.
Read more about your career opportunities
Professional equipment 24/7
Students have access to our studios and labs, as well as all the associated equipment, 24-hours a day, seven days a week.