Linking digital technologies and healthcare
The aim of the course of studies is the interdisciplinary design of technically-informed innovations in the healthcare sector. Health and technology experts together learn methods and technical tools to conceive and develop concrete solutions for prevention, diagnostics, therapy and care. The focus is on practical benefits for patients, their relatives and above all health professionals.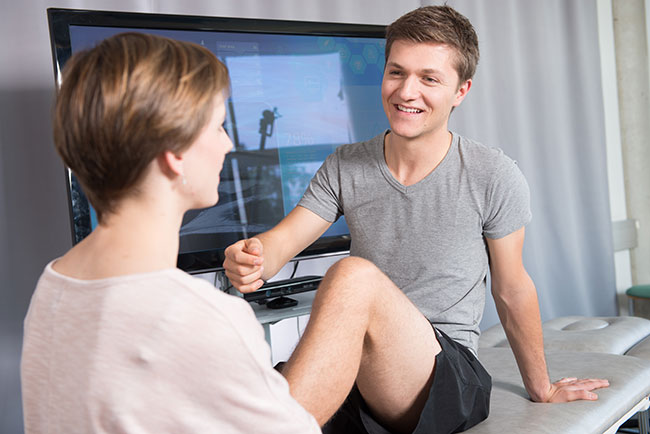 Career prospects
The graduates become experts in the interdisciplinary design, implementation, evaluation and development of healthcare scenarios with the aid of digital technologies. Their expertise is needed in the entire healthcare sector, e. g. by social security, hospitals as well as industrial and research institutions and in IT-driven healthcare companies. Read more about occupational fields
Advantage: individual curriculum
The Master programme is highly customizeable. Technicians learn the processes in the field of healthcare, while health professionals study the requirements of information and communication technologies. The courses are held in German and English.
A particular focus lies on the acquisition of activity competencies in the collection and processing of health data, the design and prototyping of healthcare interfaces and the evidence-based evaluation of patient engagements. Over the course of four semesters students work on a Digital Healthcare project. Exemplary solutions include mixed-reality visualizations in radiology or sensor-supported systems for gait rehabilitation.