Linking digital technologies and healthcare
The healthcare of tomorrow needs the innovation of today. Health experts in the fields of ergotherapy, logopedics and physiotherapy and technical experts in the fields of informatics, electronics and electrical engineering learn to work on a common language. They visualize processes in prevention, diagnostics, therapy or care, and support these by means of media technology. Those who benefit are patients, relatives and healthcare professionals.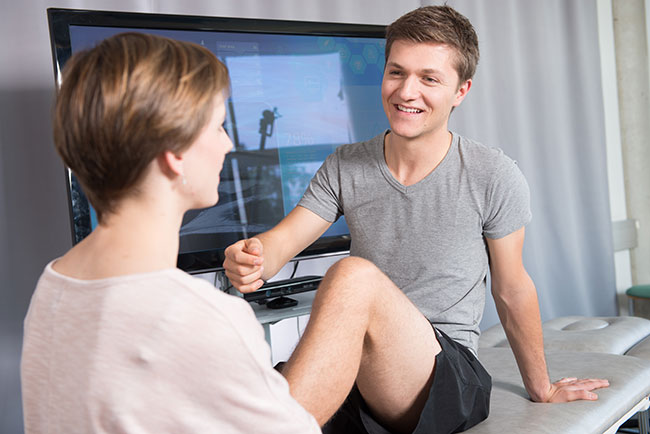 Career prospects
Graduates are experts on interdisciplinary conception, implementation, evaluation and further development of scenarios in healthcare, supported by digital technologies. Their work is required in the whole healthcare sector, e.g.: social insurances, hospitals, industrial or research institutions. More about occupational fields
Advantage: individual curriculum
The study programme is to a great extend tailored individually. Engineers learn to comprehend structures and processes in healthcare. Health experts acquire knowledge about optimal technical development. For 4 semesters they work together on a concrete problem in the field of digital healthcare and implement prototypes.