Creative Code Lab 4 (SS22)
At the end of the summer semester of 2022, the students spent two weeks together combining what they learnt throughout the semester into developing their own 3D/VR/XR games using Unity.
The fourth Creative Code Lab (CCL-4) of the bachelor degree programme Creative Computing focused on 3D/VR/XR game design, 3D graphics (e.g., modelling and animation), and evaluation of game prototypes. Below you will find an overview of the Lab's outcomes.
This year's topic was DUALITY. In teams of 3-4, the students worked on their game ideas' story, modelled the 3D characters, developed animations, implemented object behaviours, incorporated game audio, and finally deployed their games and tested them with users to experience a game development cycle. After this intensive work, the students managed to build entertaining and functional games, as shown below.
Blast from the Past
by Alexander Azer, Denis Bayer, Martin Steiner, & Laura Suppan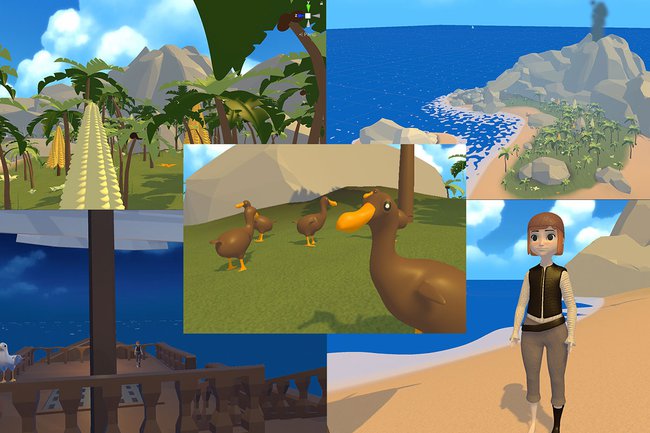 "Blast from the Past" is a VR game with many features to support the player in escaping from a desert island!
Young pirate Sam fell off their captain's ship during a stormy night. All alone, they are stranded on a desert island… with an active volcano! Now, it's their mission to apply everything they have learned during Pirate Training to get off this mysterious island and return home. But take care – someone's watching you! Go hunting and explore the island to survive – gather resources and craft items to build a raft to escape!
Download the game: Blast from the Past
Garden Feud
by Liam Fabry, Sophia Gruber, & Paul Hager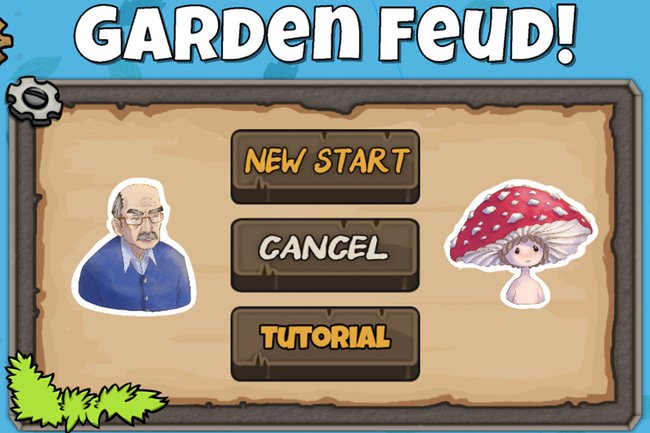 Copyright: Liam Fabry, Sophia Gruber, & Paul Hager
Garden Feud is an innovative game consisting of two scenes and two characters in which the player can switch roles between the protagonist and the antagonist. In doing so, you have the following options:
1. Old Man Carl's Story
Old Man Carl moves to his late parents' country home to live out his retirement in peace. But when he arrives, the entire garden is unkempt and overgrown. The backyard is covered in weeds and the once-tidy lawn has turned into a flowering meadow. All Old Carl wants is to clean up his home and get his garden gloves to start working.
2. Plant Person Twig's Story
As long as Twig can remember, they've lived in this beautiful garden.
The plant people were having a perfectly normal afternoon – until the end of the world started at the hands of Old Man Carl. They have to act quickly to save their home and repair the damage, all while evading Old Man Carl.
Download the game: Garden Feud
Purrfect Heist
by Dina Adel, Alina Benedek, & Maximilian Deutscher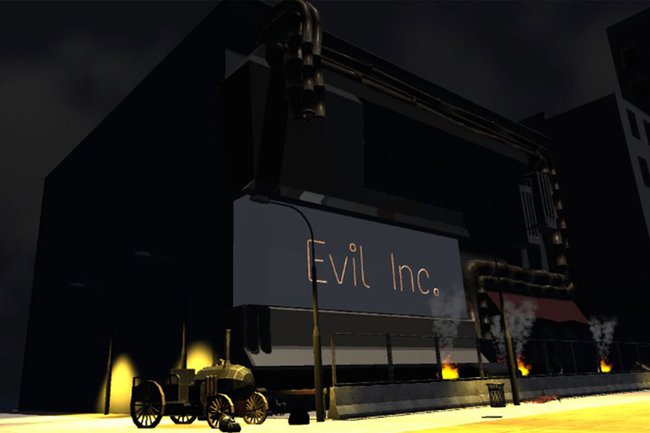 Copyright: Dina Adel, Alina Benedek, & Maximilian Deutscher
Purrfect Heist is a heist game – but not the typical kind. There are special features such as the unpaid actor Benjamin, the chunky cat, who serves as the player's tutorial guide and journey pal. The player's experience changes as he or she interacts with objects in the VR environment. The player needs to collect items on his or her way of discovering the vault, and when he or she actually finds them, they can use the collected items to access the vault. In addition, there are valuable items to collect, too! After having some fun, it's time to try and return safely! It's very important for you as the player to protect yourself against the enemies as they can cause you to either not reach the vault or not return back to where you came from. Be careful!
Download the game: Purrfect Heist