Journalism skills and business know-how
Combine expertise in media and economics with basic journalistic competencies for print, radio, TV and online. In addition to a solid theoretical education, the practice labs provide you with the necessary practical know-how for a beneficial cooperation with journalists.
Add business and management skills to the mix and receive the ideal preparation for a business activity in media companies – graduates will be among the most sought-after specialists in the media realm.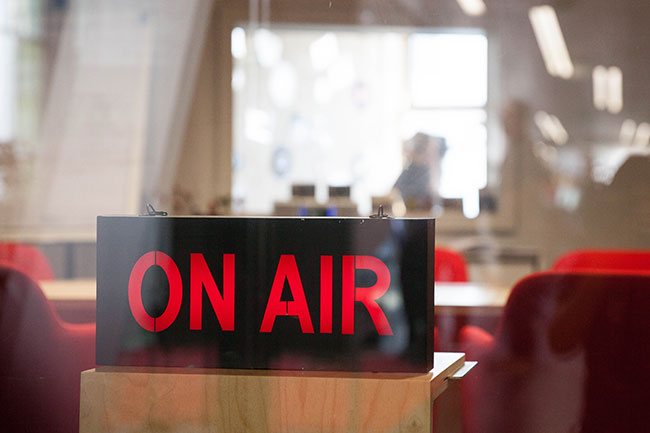 Learning by doing – with our on-campus media
Students can put their newly acquired expertise into practice by producing content for the university's various educational media channels. Play your part in university life by writing for SUMO magazine, or creating shows for c-tv or Campus & City Radio 94.4.
A smooth start to professional life
Our graduates are fully prepared to take on a broad range of management roles at media companies and are among the most sought-after specialists in the industry. More about career prospects