Firmenmesse der Bahnbranche
Use this opportunity to present your company to our students and young professionals of the study programme Rail Technology and Mobility and get the chance to meet possible future employees in person. Take the first steps towards future cooperation by networking with lecturers from the department.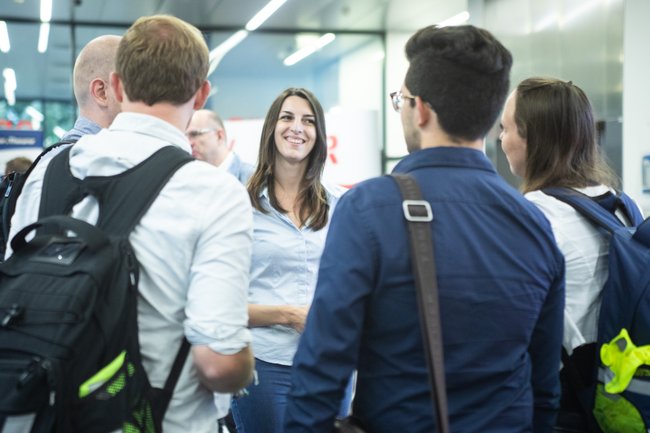 Present Your Company to Our Students
Present your company with your promotion stand and discuss career prospects, internship opportunities and interesting thesis topics with students from the Department of Rail Technology and Mobility.
The event will be held with the utmost care and in compliance with COVID-19 safety regulations. Organisational changes at short notice are possible. From the present point of view, the fair will take place on site.
Become a Part of Our Framework Programme
Attract the attention of students and young professionals to your company and take advantage of the opportunity to present your company in the form of an exclusive lecture followed by a discussion. Two lecture slots are available at the company fair.
Registration
Would you like to receive an invitation to the Firmenmesse der Bahnbranche 2023? Then send us an e-mail to karrierenetzwerk@fhstp.ac.at and we will be happy to add you to our mailing list.
Useful Information
You want to know more? Feel free to ask!
Organisationsteam Firmenmesse der Bahnbranche 2022
Vera Willhalm & Bettina Birkfellner