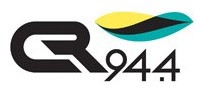 Students take care of every aspect of the day-to-day running of the university's educational radio station. While students from technological disciplines tend to take charge of more technical matters (such as production and technology), students from other programmes are primarily involved with administrative aspects including scheduling, organisation and marketing.
Broadcasting seven days a week, Campus & City Radio is the first terrestrial student radio station in Austria. Listeners can tune in throughout the greater St Pölten area at a frequency of 94.4 MHz, or around the world via the Webstream. Why not give it a listen?
Production and programmes on Campus & City Radio, the citizens' radio on CR 94.4, are aimed at individuals and groups in and around St Pölten who are not normally interested in radio.
Moreover, Campus & City Radio cooperates with regional festivals such as the Donaufestival, Ars Electronica, Frequency, Beatpatrol, Nova Rock and Parque del Sol.
Find out more at www.cr944.at.