This a place for students to carry out practical Deep Learning exercises in a modern and comfortable learning environment.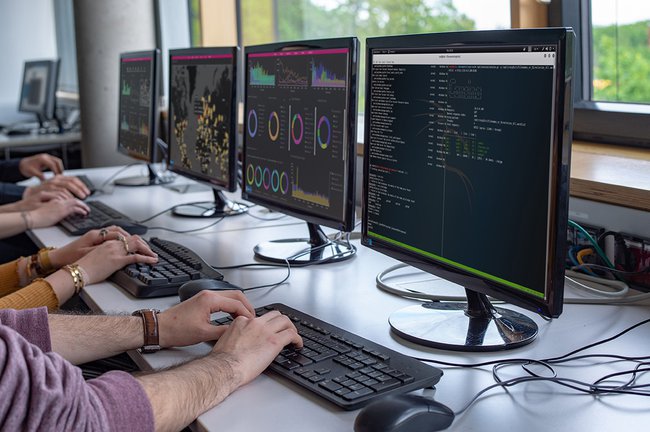 The modern equipment allows students to train neural networks – also referred to as Deep Learning networks – and familiarise themselves with these modern approaches in a hands-on manner. The lab offers both CPUs and GPUs. If still greater resources are needed, there is the possibility to access our extended Deep Learning hardware whose first expansion stage includes:
8 GeForce GTX 1080 Ti GPUs,
40 CPU cores,
128 GB RAM
and support for frequently used Deep Learning frameworks such as TensorFlow and Caffe2, torch and theano
These hardware components are used in class to process real datasets. However, the infrastructure can also be used for projects.
Examples from Study Practice
Go to projects of the study programme Data Science and Business Analytics 
Where can I find the lab on campus?
📍 Deep Learning Lab: A.2.04 – Download Navigation Guide (PDF)