On almost 100 m², state-of-the-art technologies invite you to research, learn and experiment. The Electronics Lab is ideally designed to impart knowledge in the fields of electrical engineering, mechanical engineering and software engineering. Here, students can work on projects independently and at their own pace.
Equipment
For teaching and individual project work, the laboratory offers a large inventory of
tools,
measuring instruments,
components,
sensors and actuators
as well as powerful computer systems including current software packages in the area of simulation and development.
The ongoing evaluation and expansion of this inventory further ensures that students are prepared for current industry conditions at all times with state-of-the-art tools.
Part of the virtual campus tour 
360 degree view! Discover the Electronics Lab in the virtual tour.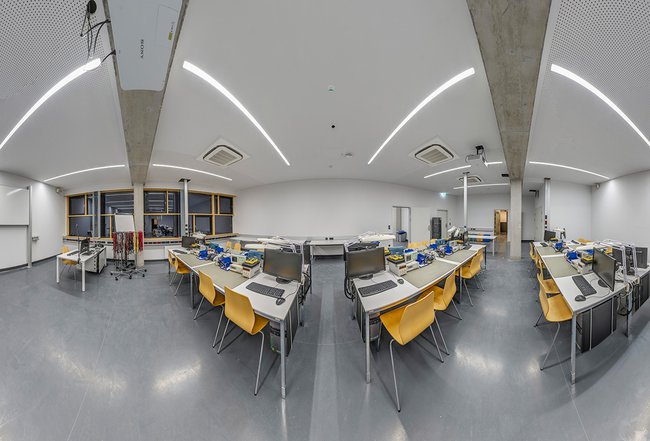 Where can I find the lab on campus?
📍 Electronics Lab: A.1.02 – Download Navigation Guide (PDF)