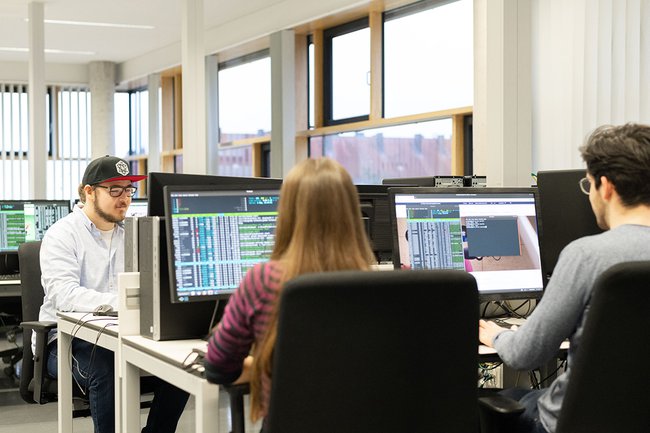 The InfoSec Lab is a place where students of the study programme IT Security can apply their acquired theoretical knowledge to practical exercises, thereby consolidating their fundamental knowledge of forensics, malware analysis, and penetration testing.
For teaching and individual project work the lab offers a wide range of client hardware, modern server infrastructure, and the latest software packages on the topic of IT security research.
The InfoSec Lab with its basic equipment is open 24/7 for students and researchers. Depending on the requirements, additional state-of-the-art equipment of the highest quality can be requested. The available devices and software packages include, e.g., firewalls from all major providers, the most common router types, Windows and Linux servers, and access to cloud services and topic-specific software packages.
Penetration Testing
A penetration test is a simulated cyberattack on a computer system with the goal of identifying potential weak spots.
In the InfoSec Lab, the students and researchers have modern infrastructure at their disposal to carry out such scenarios from the attacker's perspective (Red Teaming) and from the response side (Blue Teaming).
Part of the Virtual Tour
360-degree view! Discover the Info Sec Lab in the virtual tour.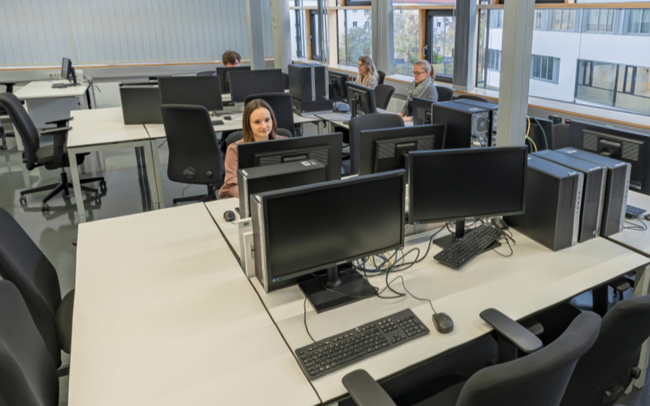 Where can I find the lab on campus?
📍 Info Sec Lab: A.2.03 – Download Navigation Guid (PDF)