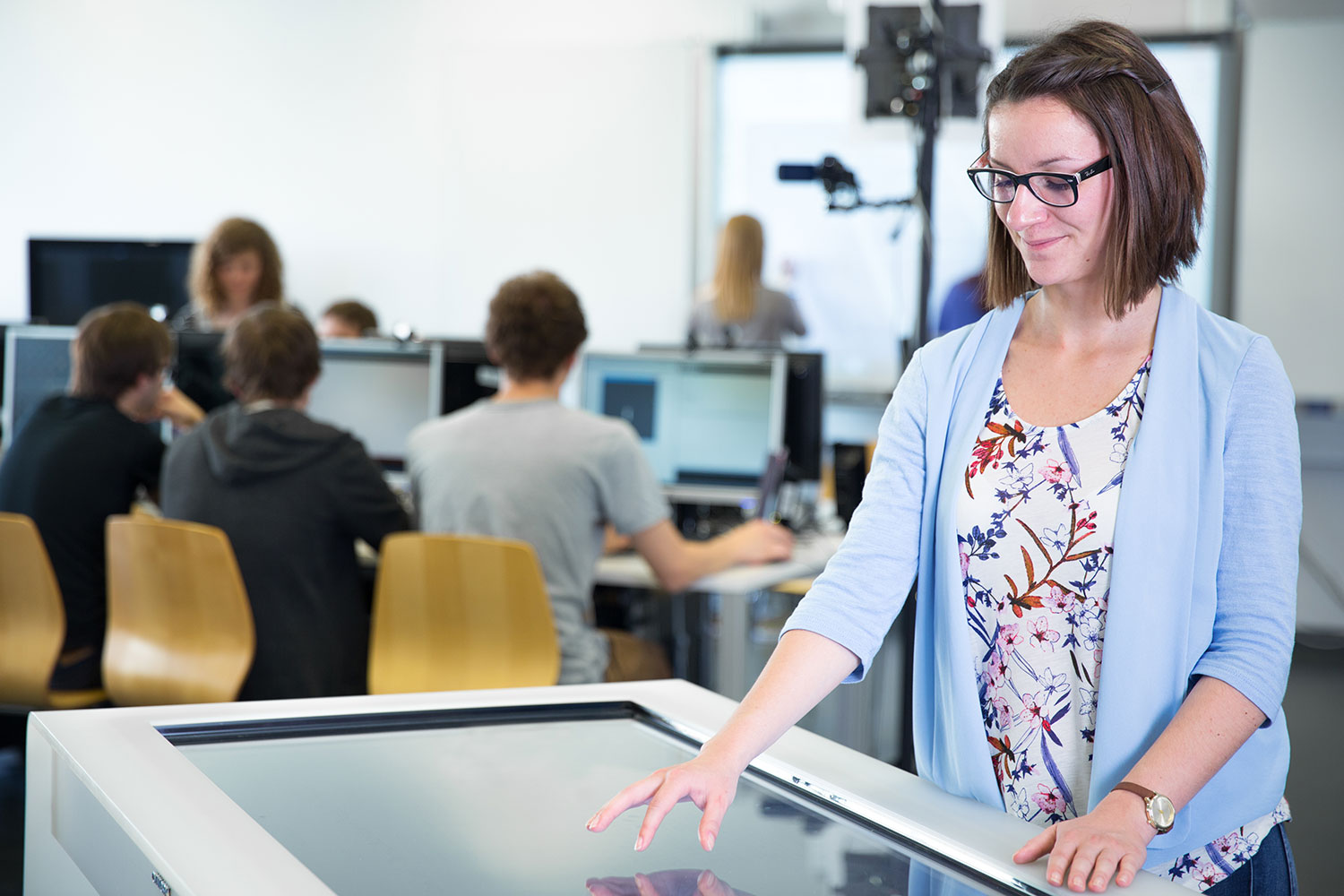 Students will find a large number of different terminals in this development and test lab of interactive applications.

Equipment
The buzzword "interactivity" is not limited to PCs here, but also refers to a large number of devices.
A complete test range of current but also more widespread older smartphones
and tablets
as well as "smart watches"
is available, as well as an interactive TV,
various interactive A/V devices,
an interactive smart board,
two multi-touch tables of 42" and 50" respectively,
as well as five multi-touch monitors.
The equipment is used in numerous student and academic projects.
Complete multimedia equipment on each of the twenty well-equipped workstations makes it possible to realise ideas without restrictions. The most important creative and development tools for programming, usability engineering and graphic design are installed on the devices.
Sensors, e.g. for light, humidity, heat, etc., can be connected to the PCs via "Arduino Boards". Six workstations are additionally equipped with colour-fast monitors and optimised for digital image processing.
Where can I find the lab on campus?
📍 Interactive Media: A.2.01 – Download Navigation Guide (PDF)