The Kitchen Lab is a place for experimenting with food, adapting and tasting recipes, and training practical skills. The purpose is to put theoretical teaching contents of the bachelor degree programme Dietetics and the further education programme Applied Nutritional Therapy into practice.
The lab is made up of two areas:
The fully equipped kitchen area with an integrated accessible workspace
A tasting room where the prepared dishes are presented, tried, and evaluated together
The tasting room is equipped with tables and chairs and can be used as a seminar room as well.
Part of the virtual campus tour
360 degree view! Discover the Kitchen Lab in the virtual tour.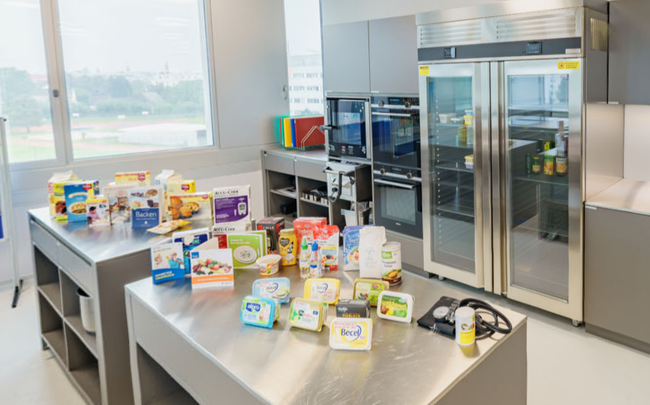 Where can I find the lab on campus?
📍 Kitchen Lab: B.3.01–3.02 – Download Navigation Guide (PDF)