The Makers' Lab is the ideal space for students and researchers to realise their projects. The modern lab covers an area of 75 m² and combines craft work and digital production technologies.

Cutting-Edge Equipment
The Makers' Lab features tools that combine "analogous" cutting, sawing or drilling with digital technologies such as 3D printing and laser cutting.
"Moreover, the lab offers the possibility to work on electronic circuits using two specially equipped workbenches at any time. Necessary measuring devices such as the oscilloscope or soldering and hot-air stations are part of the equipment", explains Christoph Braun, who is responsible for the lab.
With the Fusion Edge system of the brand EpilogLaser, students have the latest laser, engraving, and cutting machine at their disposal for projects and final theses.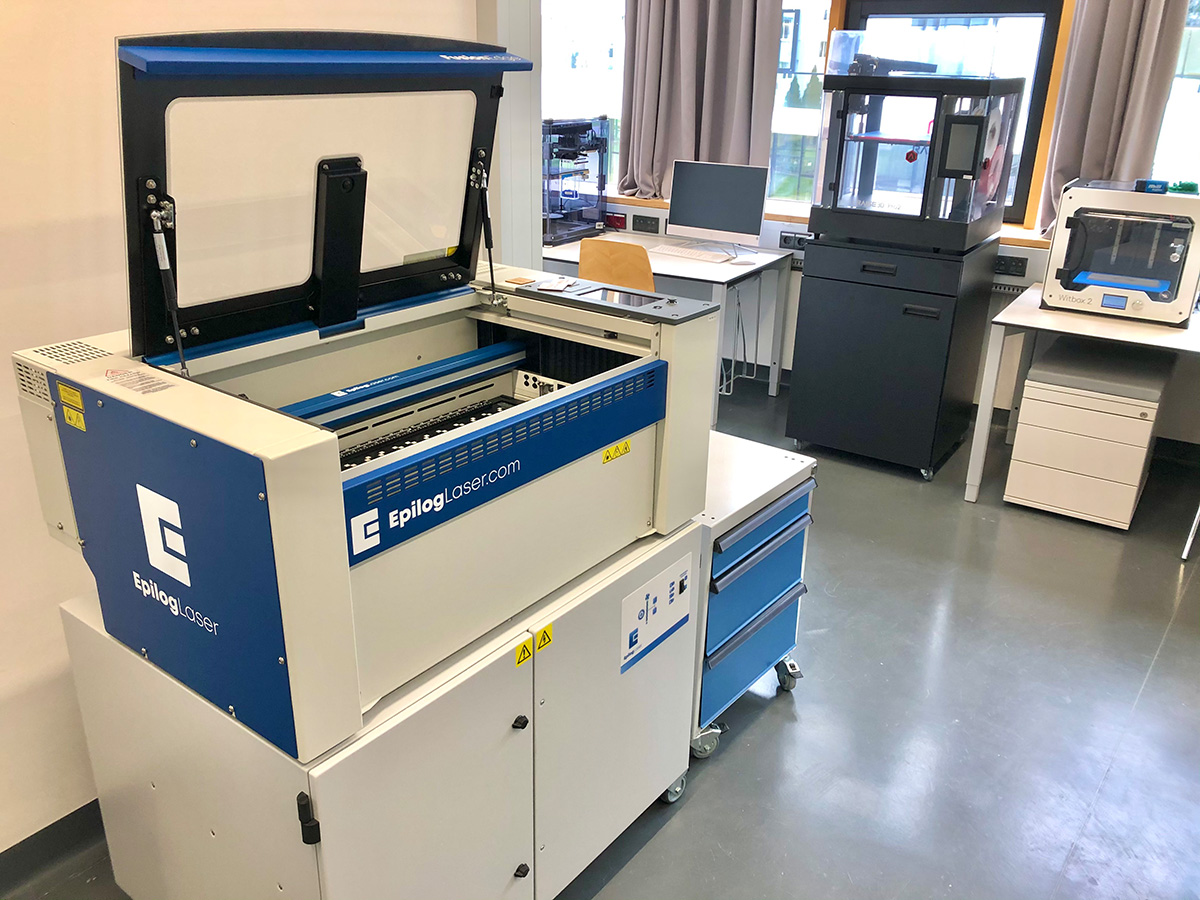 Copyright: Christoph Braun
For a Variety of Purposes
In addition to project-related use, the room is also available for workshops and further trainings on digitalisation topics such as production technologies or the Internet of Things involving pupils, companies, and other interested persons.
Part of the virtual campus tour
360 degree view! Discover the Maker's Lab in the virtual tour.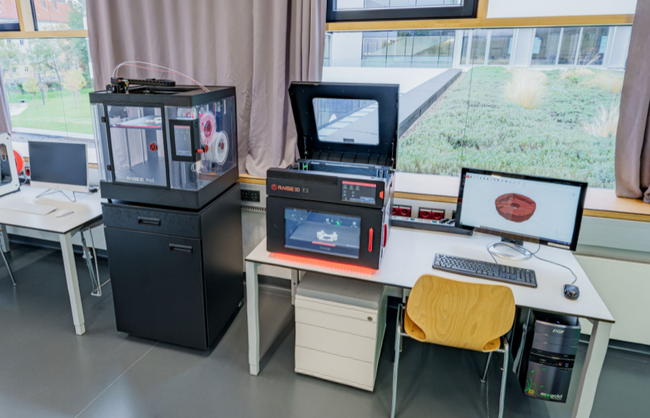 Where can I find the lab on campus?
📍 Makers' Lab: A.1.04–1.06 – Download Navigation Guide (PDF)
You want to know more? Feel free to ask!
Dipl.-Ing. Christoph Braun, BSc
Researcher Smart Engineering (BA)
Technical Head Electronics and Industry 4.0
Lab Services
Department of Media and Digital Technologies