With the Net Lab, the students of the study programmes related to Computer Science & Security have a cutting-edge lab at their disposal that features sophisticated server architecture for teaching and numerous activities within the framework of projects and studying.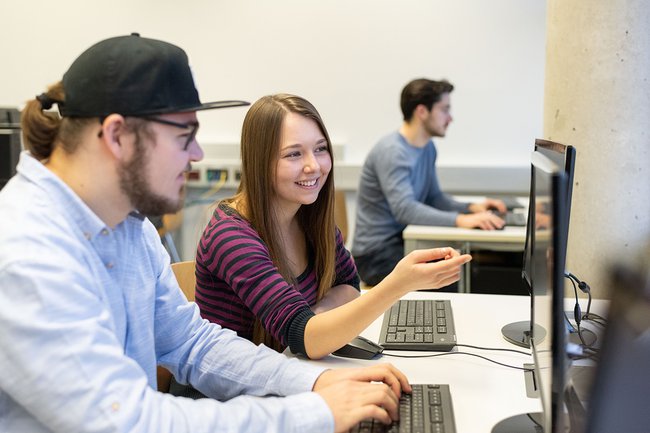 Modern Infrastructure
High-quality technical equipment and five modern labs offer the ideal environment for students to develop their talents and interests. Thanks to a VPN solution, all resources can be used off-campus as well.
Selected hardware allows you to develop and experiment with modern and secure network infrastructures. The lab nodes are continuously adapted to increasing demands and offer sufficient resources for comprehensive virtualisation requirements, among other things.
Furthermore, there are Compute Nodes intended explicitly for Deep Learning and AI workloads.
Industrial Honeypot
For research purposes, the St. Pölten UAS operates an Industrial Honeypot that is constantly further developed and updated. This high-interaction honeypot is made up of real industrial components and is modelled after an actual supply system. The objective is to recognise attacks on critical infrastructures and their technologies and to analyse them within the framework of research and teaching.
Where can I find the lab on campus?
📍 Net Lab: A.2.02 – Download Navigation Guide (PDF)