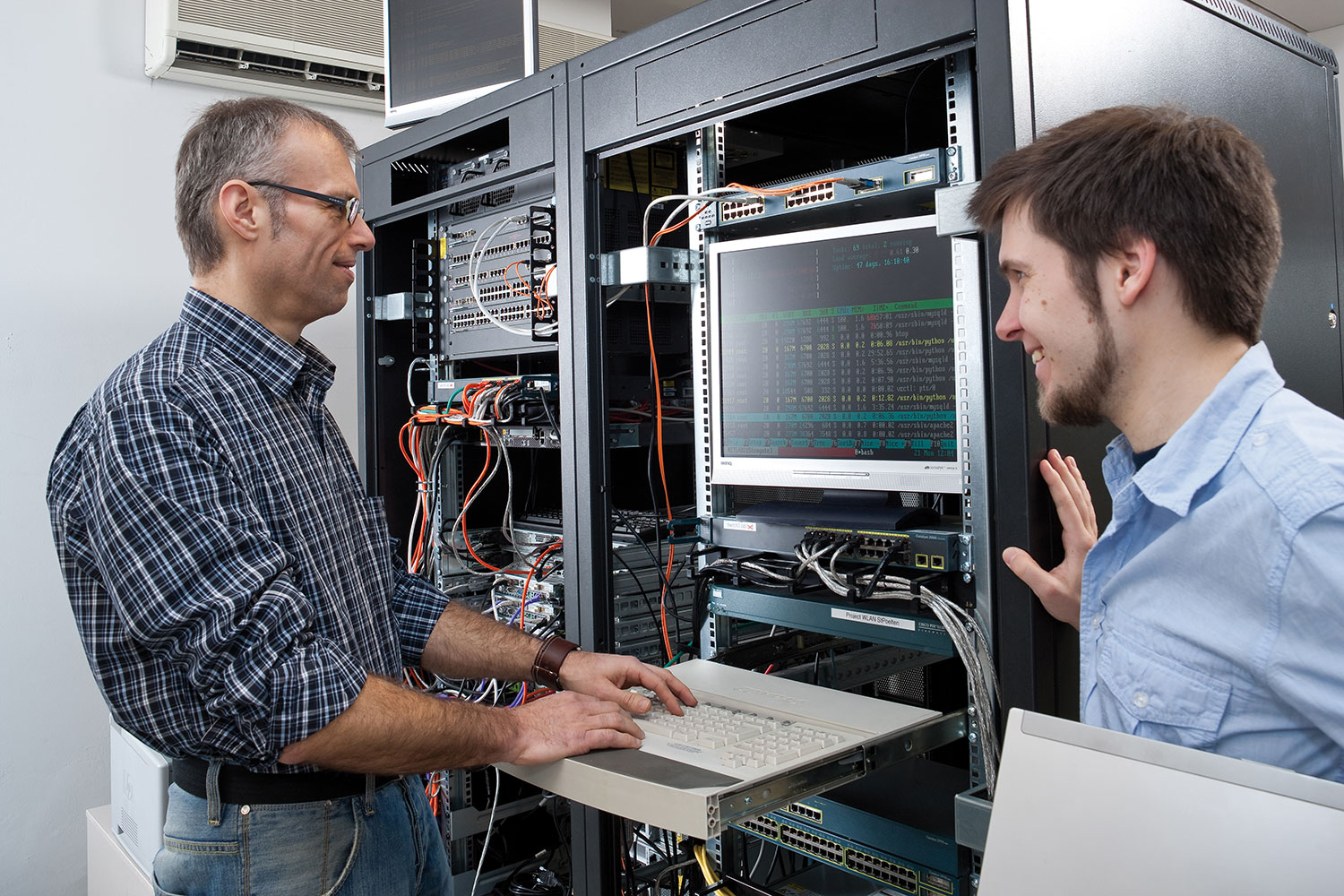 The students of the degree programmes IT Security and Information Security as well as Media Technology use a network lab of the latest generation with sophisticated server architecture for their courses and for numerous activities in connection with projects and studies.
Modern Infrastructure
A high-quality technical equipment as well as four modern network technology labs provide everything the students need to develop their talents and interests. All resources can also be used off campus through a VPN solution.
Selected hardware allows for the use of Deep Learning in research and teaching. The initial expansion stage includes
eight GeForce GTX 1080 Ti GPUs
40 CPU cores
128 GB RAM
and the support of common Deep Learning frameworks such as TensorFlow and Caffe2, torch and theano.
 
Industrial Honeypot
For research purposes, there is an industrial honeypot that is continuously further developed and expanded. This high-interaction honeypot is made up of real industrial components and modelled after a supply system. It is designed to detect attacks on critical infrastructure as well as their underlying technologies.
The objective is to always use cutting-edge technology in teaching and research. In addition to the examples mentioned above, a malware lab and various other equipment, the St. Pölten UAS makes an effort to constantly keep pace with the state of the art.