Equipment
The photo studio is furnished with the following equipment:
stationary flash system (eight flash generators with 500W and 1000W power) with backgrounds
numerous light shapers
a MacBook Pro for image processing
four mobile flash system sets for photo shoots outside the studio
black-and-white darkroom for fine art prints
18 BSLR cameras, six of them with full-frame sensors (Canon EOS Mark II & III)
a full-frame EVIL camera (Sony A7S)
supplemented by many fast lenses, detachable flash units, filters and tripods
Lytro light-field camera
etc.
Part of the virtual campus tour
360 degree view! Discover the Photo Studio in the virtual tour.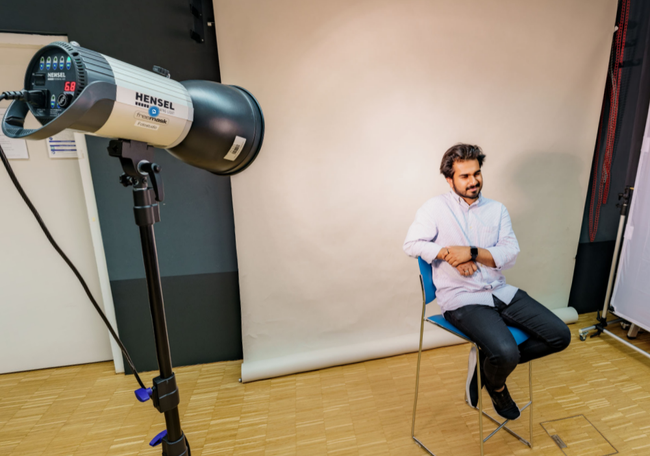 Where can I find the studio on campus?
📍 Photo Studio: A.3.04 – Download Navigation Guide (PDF)