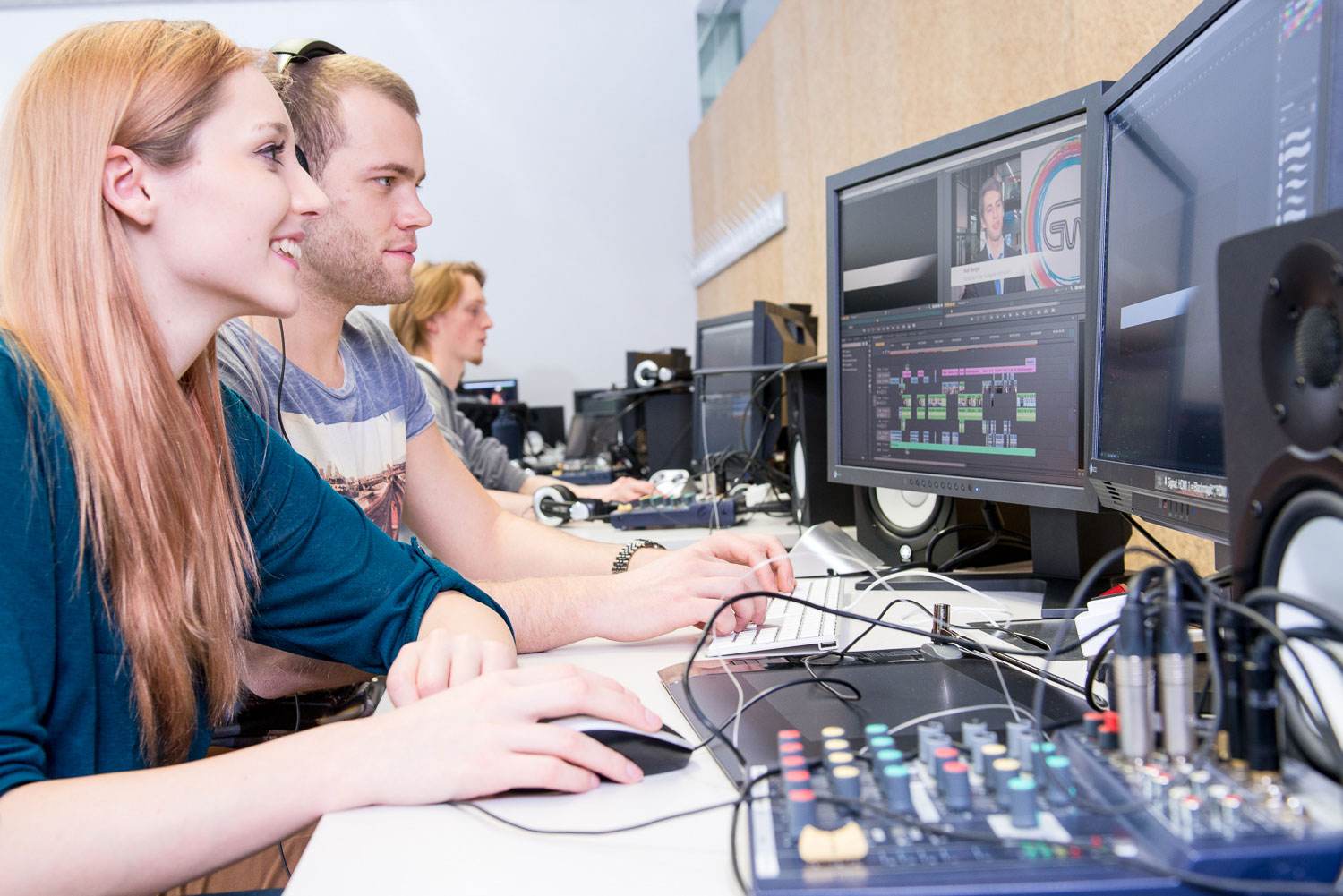 In post-production, the recorded video images are edited and digitally remastered. For this purpose, the students have diverse workstations at their disposal.
Equipment
The 10 video editing stations in the Post-Pro Studio are equipped with high-performance HP Z640 computers, monitors with high colour fidelity, drawing tablets and various audio and video listening software. In terms of editing software, the studio uses Avid Media Composer and Adobe Premiere.
Furthermore, the students can use 4 Mac Pros with Final Cut and have access to the entire Adobe Creative Cloud software as well as to the software Nuke of The Foundry for video compositing.
When it comes to 3D animation, the studio features the autodesk tools Maya, 3dsmax, Motion Builder and Mudbox.
Another video editing station is reserved for exclusive use by the educational TV station c-tv.
The multimedia room contains 22 HP Z440 workstations with software configurations similar to those in the Post-Pro Studio.
For student video projects, the studio offers a dedicated central storage server, and the whole production area is connected through Avid ISIS-5000 media storage. In this way, live video productions in the TV studio can be processed with little time delay using the various editing stations.
Part of the virtual campus tour 
360 degree view! Discover the Post-Production Studio in the virtual tour.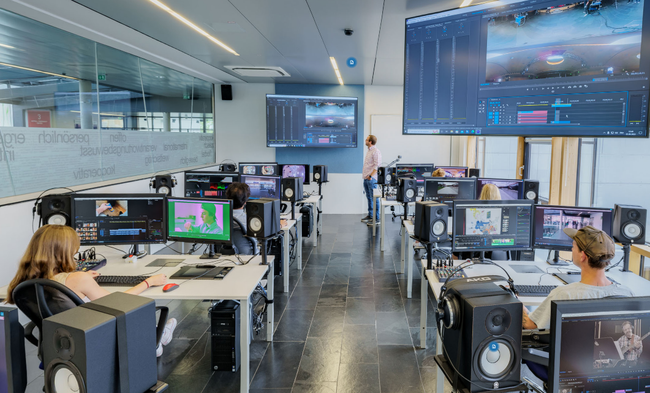 Where can I find the studio on campus?
📍 Post-Production-Studio: A.3.38 – Download Navigation Guide (PDF)