E+DIETing_Lab: Erasmus+ project kick-off
An international team of dietitians and IT experts develops a digital platform hosting virtual avatars for consultation practice
The "E+DIETing_Lab" is an innovative multidisciplinary project funded by Erasmus+. Herein, a digital platform for teaching and learning in dietetics will be developed, hosting a virtual avatar for consultation practice as the first of a multi-level training opportunity for student dietitians. Combined with the opportunity to eventually interact with a real patient under expert supervision, students can apply their theoretical knowledge in a safe training environment.
Furthermore, under the lead of St. Pölten University of Applied Sciences, a multiplier toolkit will be developed. This collection of policy briefs and recommendation serves as a foundation for the informed use of digital tools in dietitians' education and practice. It is meant to strengthen the role of dietitians and highlight the importance of nutritional aspects for public health policy decision makers. The Institute of Health Science and Dietetics Programme is represented by Alexandra Kolm, dietitian and national project manager, and Mariella Seel, Junior Researcher.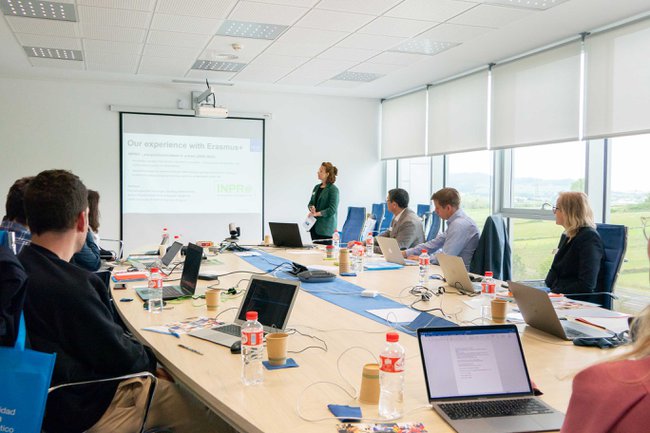 Together with several partner universities (European University of the Atlantic in Spain, University of Valladolid in Spain, University of Porto in Portugal, the AP Hogeschool Antwerpen in Belgium, and Jan Kochanowski University in Poland), the project contributes an important and innovative approach in nutritional teaching and learning in the education of healthcare professionals.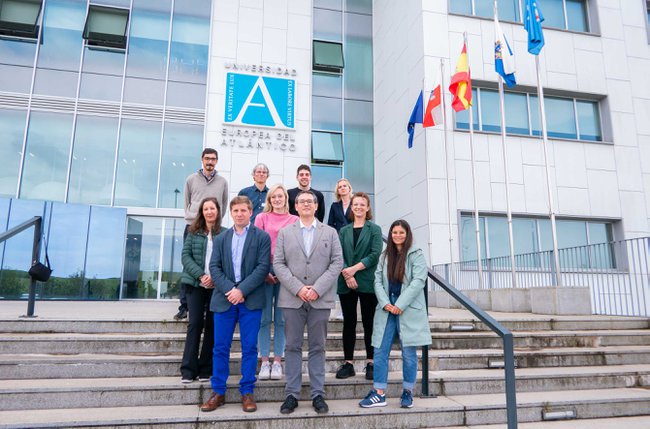 Copyright: UNEAT
The E+DIETing_Lab kick-off meeting took place on 27./28. April 2022 in Santander, Spain. It marks the beginning of a three-year journey towards an exciting tool for future education. The final resources developed in the project will be published for OpenSource use.