21 state-of-the-art iMac computer workstations are available for practical exercises and software trainings. Equipped with high-quality sound interfaces from Focusrite and a number of important software packages, these workstations allow all students to realise audio productions at the highest level.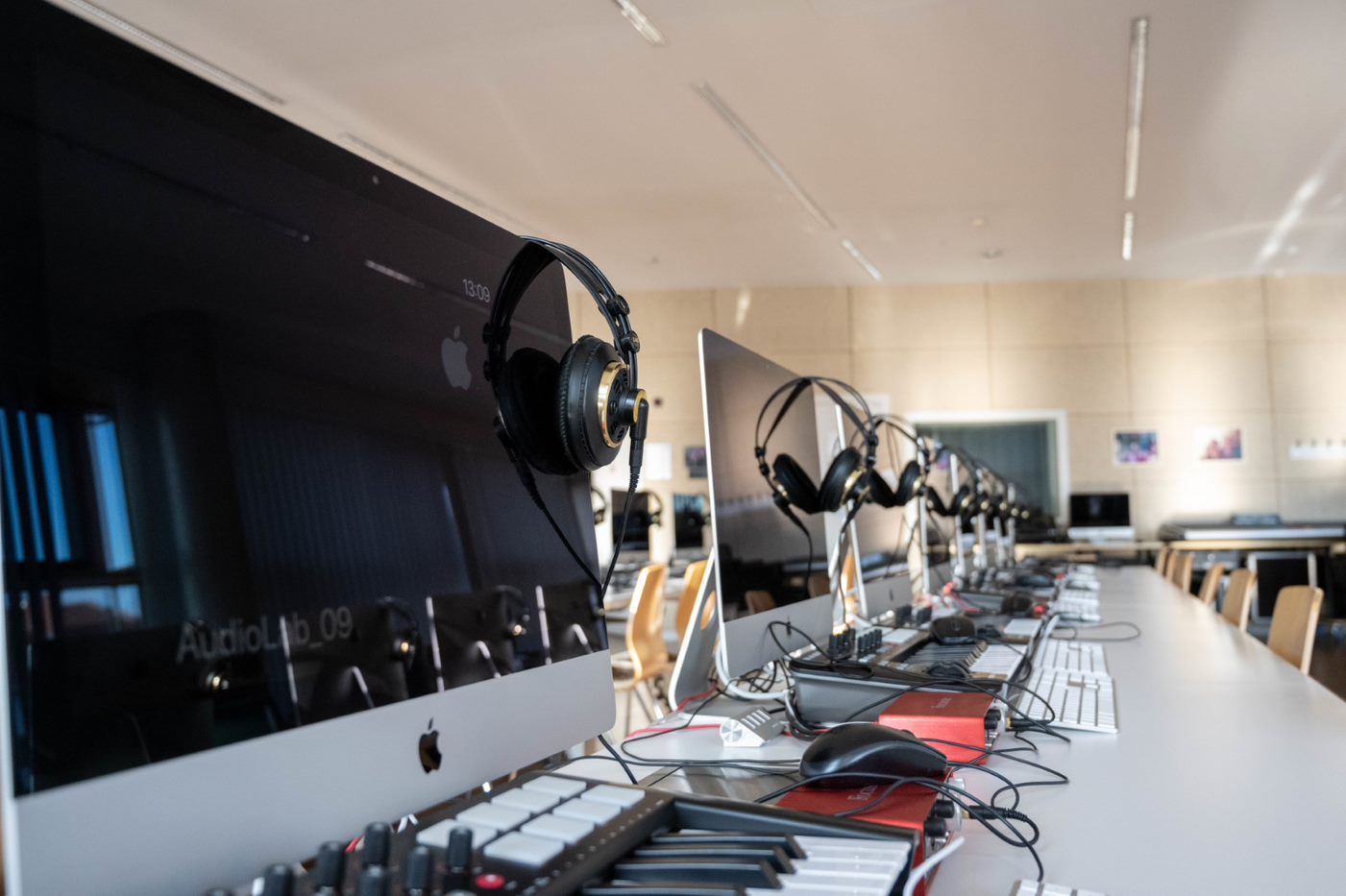 At 109 square metres, the lab offers plenty of room for experimenting with different digital and analogue mixers, PA loudspeakers and microphones in order to gather the practical experience that is indispensable for sonication and miking.
With a total of 70 square metres, audio studios A and B also provide ample space, and the recording and control rooms allow for recordings of the highest quality. Due to the universal concept, the rooms are suited for music productions as well as for film and video dubbing. In addition, various full-HD displays allow for the synchronisation of image and sound. In terms of high-quality outboard equipment, the lab features microphone amplifiers and compressors from Neve and SPL. The studios are equipped with the latest digital mixer models – the Allen Heath QU16 – and use audio network technology.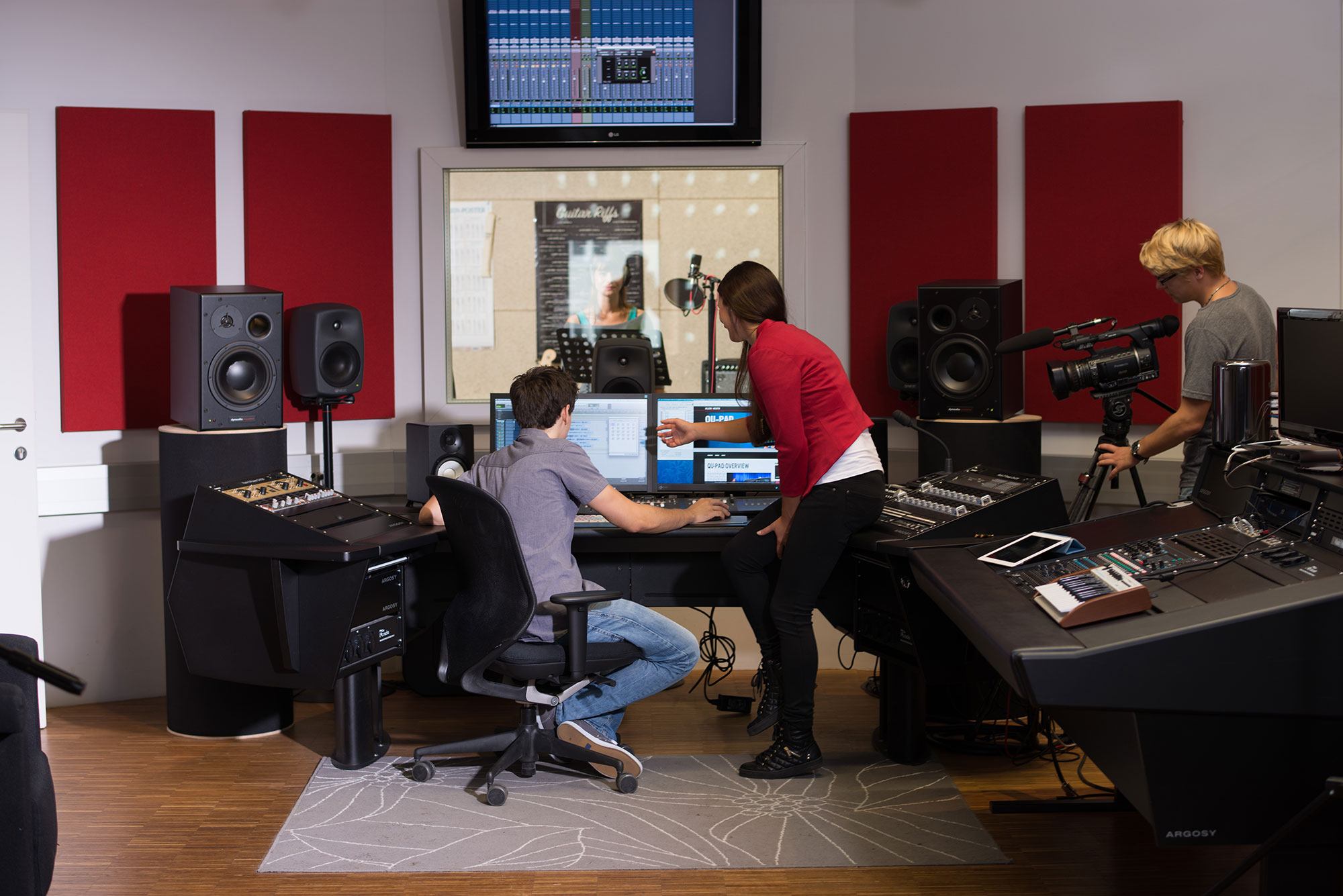 Studio C is designed as a sound sphere and experimental studio. It currently covers 18 different directions with Genelec loudspeakers and serves for the research and composition of sound installations as well as the application of various vector-based planning systems.
Virtual all-round view
Audio Studio A | Copyright: Christoph Braun/St. Pölten UAS
Audio Studio C | Copyright: Christoph Braun/St. Pölten UAS
Audio Lab | Copyright: Christoph Braun/St. Pölten UAS