Course Contents
Master programme Digital Healthcare
Customise your study programme! Technology experts acquire knowledge in medical issues and healthcare processes healthcare, while healthcare experts learn about engineering requirements in information and communication technologies.
A particular focus is on the acquisition of competencies in the collection and processing of health data, the design and prototyping of healthcare interfaces, and the evidence-based evaluation of patient engagement.
Focus Areas
You will work together on a research, development and innovation project for four semesters. Exemplary solutions in prevention, diagnostics, therapy and care include mixed reality visualizations in radiology, sensor-based systems for gait rehabilitation or assistance systems in care and mobile help.
View sample projects on the Master Digital Healthcare Showreel
In the fundamentals, you will learn the basics of healthcare if you have technical knowledge at bachelor level, while your fellow students from the health sciences will acquire technical basics. You are also free to choose between the specializations Healthcare Technology Development or Healthcare Technology Assessment.
The programme comprises courses held in English and in German that are divided into the following key areas:
Research, Development and Innovation (30 ECTS)
Fundamentals in Medical Issues / Healthcare Technologies (15 ECTS)
Specialisation Health Technology Assessment / Development (15 ECTS)
Health Information Systems and Data Analytics (15 ECTS)
Structures, Processes and Management in Healthcare (20 ECTS)
Scientific Working and Writing (25 ECTS)
Overview graphic: curriculum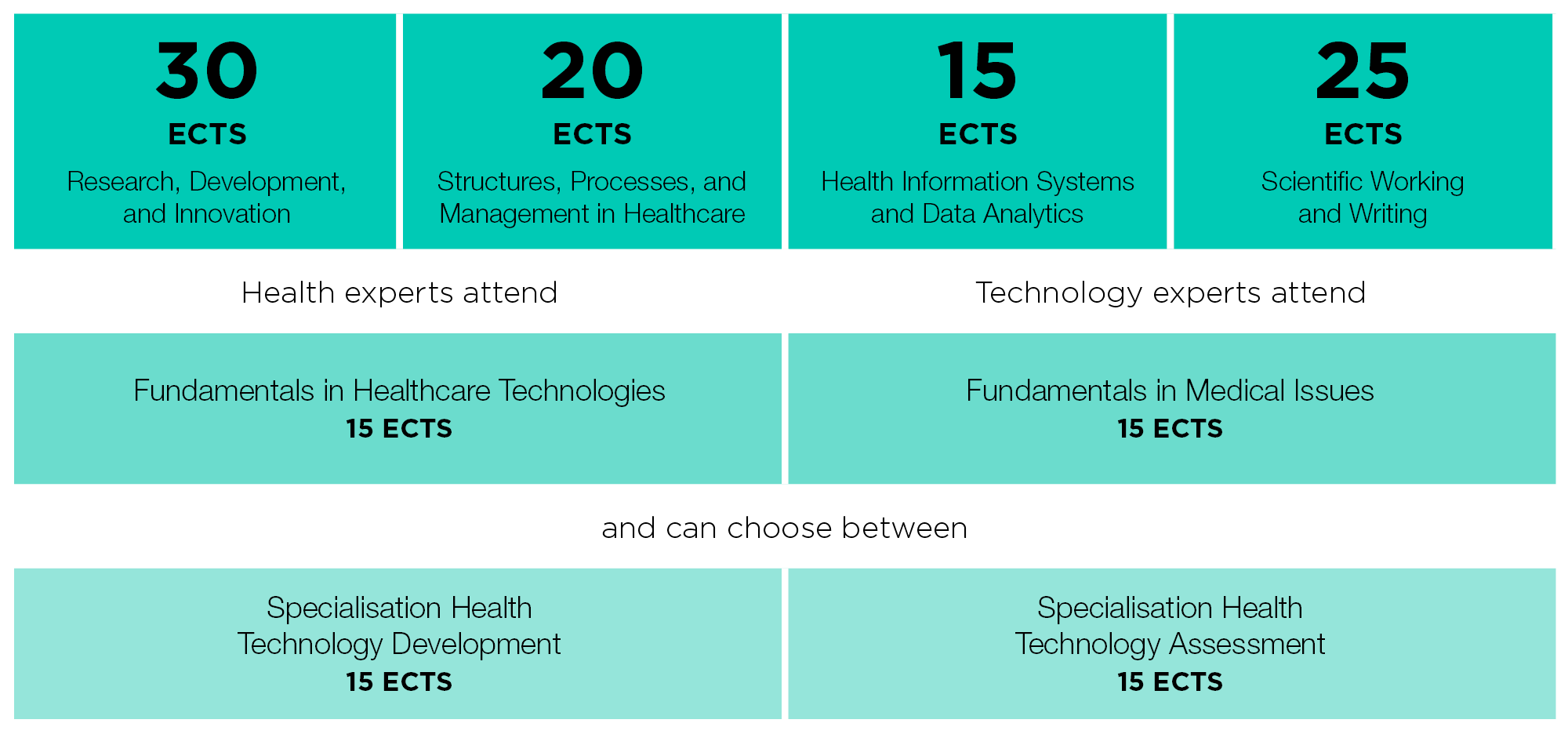 Further Details to the Study Programme
Blended Learning Concept
(= a combination of in-class lectures and e-learning meetings)
| | |
| --- | --- |
| Overview | |
| In-class week | Introduction into the study programme, getting to know each other, training for UAS-systems etc. |
| Every other week | Friday 1pm - 8pm, Saturday 9am - 6 pm  |
| Online room | Additional courses are held via the online room (=virtual classroom) (Tuesday and Wednesday 7pm - 8.30pm) |
| Online platform | Free scheduling on the online-platform for Digital Healthcare |
Top-Notch Equipment for Digital Healthcare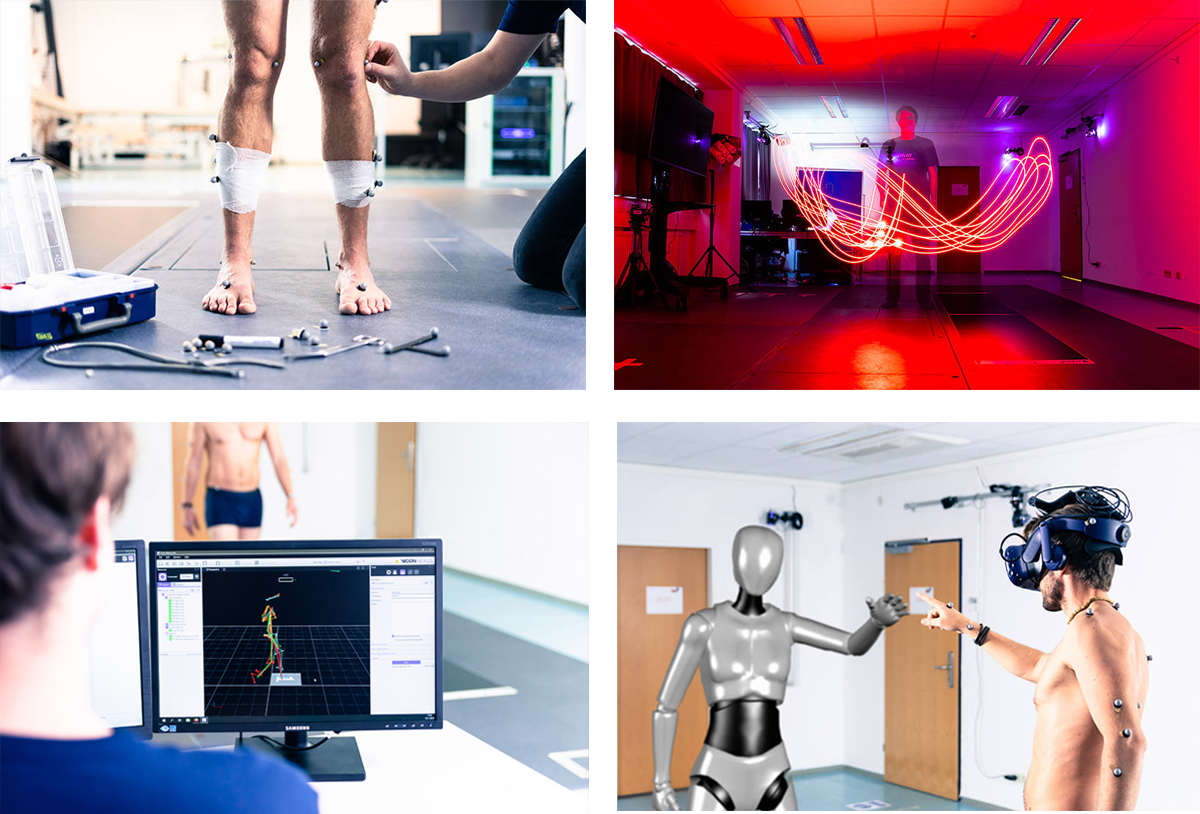 Digital Health Lab | Copyright: Florian Kibler
Our students enjoy 24/7 access to our labs and suitable equipment: