The Digital Health Lab is an interdisciplinary research lab at the interface of healthcare and digital technologies. It focuses on patients and experts from different health professions.

Here students can actively engage with relevant measurement and analysis systems as well as interactive media technologies and learn how to use them in a profound manner. The continuous use for research and development at St. Pölten UAS ensures that the laboratory is always equipped with the latest infrastructure.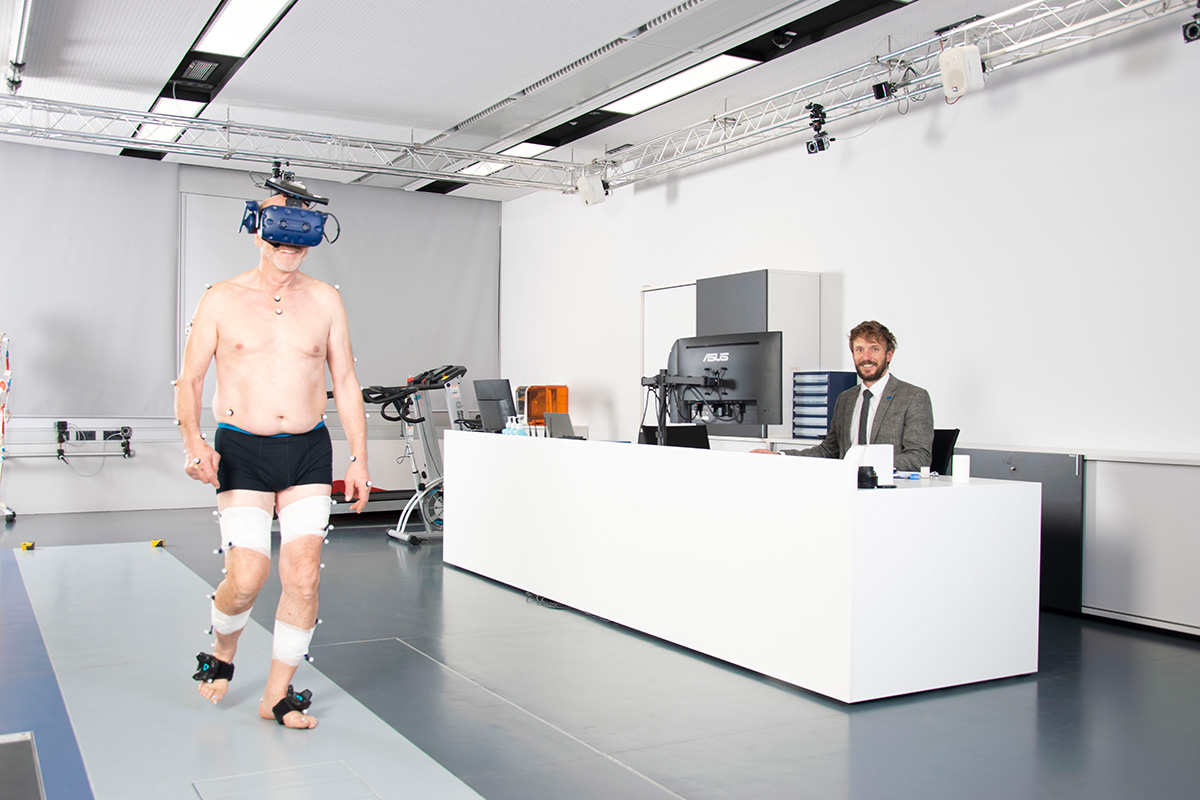 Copyright: Helene Sorger
The Digital Health Lab combines the competences of Machine Learning, Visual Analytics, Virtual & Augmented Reality, Motion Capturing, Human Computer Interaction and Ubiquitous Computing with topics from the fields of physiotherapy, dietetics and health care and nursing. The following laboratories and equipment are part of the Digital Health Lab:
Interaction Lab
Body Composition Lab
Motion Capturing Lab
Part of the virtual campus tour 
360 degree view! Discover the Digital Health Lab in the virtual tour.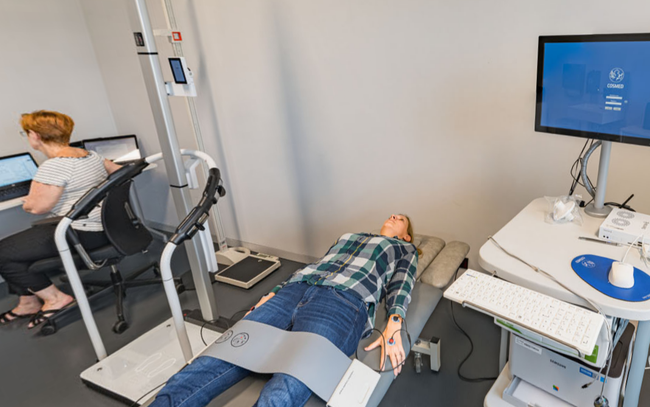 Where can I find the labs of the Digital Health Lab on campus?
📍 Interaction Lab: B.2.07
📍 Body Composition Lab: B.2.08
📍 Motion Capture Lab: B.2.09
You want to know more? Feel free to ask!
FH-Prof. Priv.-Doz. Dr. Brian Horsak
Head of Center for Digital Health and Social Innovation
Senior Researcher Institute of Health Sciences
Department of Health Sciences
FH-Prof. Dipl.-Ing. (FH) Matthias Husinsky
Lecturer
Department of Media and Digital Technologies