John Simons: from Radio to Podcasts [Podcast]
From radio to podcasts - Dave Dempsey interviews John Simons
Are you still listening to the radio, or are you already streaming?
John Simons talks about the development of radio since the start of his career in the 70s. What is it like to meet stars like Paul McCartney and what exciting stories has he experienced along the way?
What tips does John Simons have for students who want to pursue a career in radio or podcasting today?
Guest John Simons
has interviewed stars like Paul McCartney or Katy Perry at the public broadcaster BBC,
has worked as a program director,
and now serves as a consultant for some of the world's largest radio stations.
Interviewer Dave Dempsey
is morning show host at the radio station FM4
and is responsible for the radio education of students at St. Pölten UAS.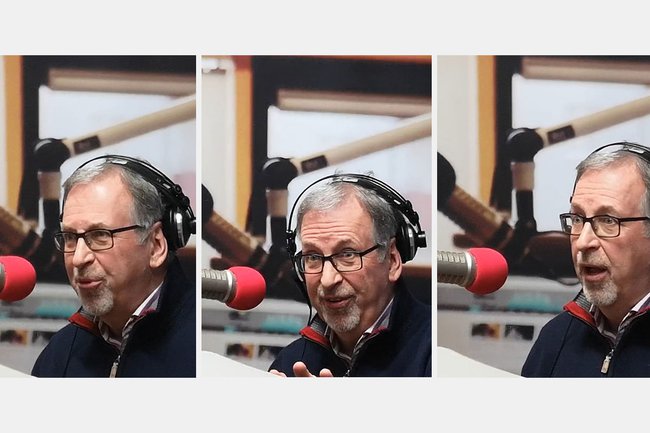 John Simons on Campus and City Radio | Copyright: Anna Michalski
ℹ️ Background on the origin of this podcast
The future of the radio medium, as well as the further development of the podcast trend, were some of the topics discussed at the International Radio Days at FH St. Pölten.
22 students from Austria, Germany and Liechtenstein had the opportunity to collaborate with a radio legend from Great Britain as part of an Erasmus+ project.
Links in the show notes
Get practical experience in the field of audio/radio: