Get together in small groups and find out all you need to know about our range of study programmes and further education programmes. Academic Directors, lecturers, students and staff members of all departments will gladly answer your questions.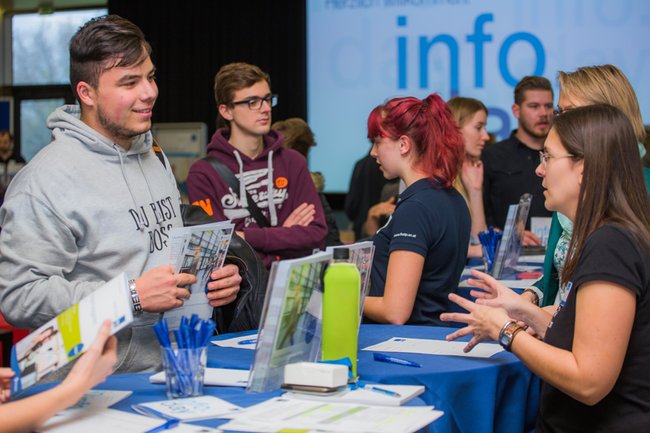 info.points
We offer individual consultation regarding the entire bachelor, master and further education programme.
Advice from students, staff members and lecturers
13:00 – 18:00, Large and Small Assembly Halls
This might be especially of interest for you – our English language programmes: 
* subject to the accreditation by the AQ Austria (Agency for Quality Assurance and Accreditation Austria)
Framework Programme
Service Lounge: information about spending a semester abroad, job vacancies for students, startup funding, and the new Campus St. Pölten
UAS Café: free coffee for all visitors
Campus Tours
Get an impression of our well-equipped labs, studios and lecture halls (attention: the number of participants is limited).
For detailed information about the programme and for registration, please take a look at the German-language event.