Demand for security experts stronger than ever before
Targeted cyber attacks on companies are perpetrated almost daily, which means that cybercrime poses one of the world's major threats to the economy nowadays. At the same time, our dependency increases since most processes are computer-aided and in the time of the Internet of Things, a great number of devices are already connected to the Internet. Become an expert in the field of IT Security to address these challenges.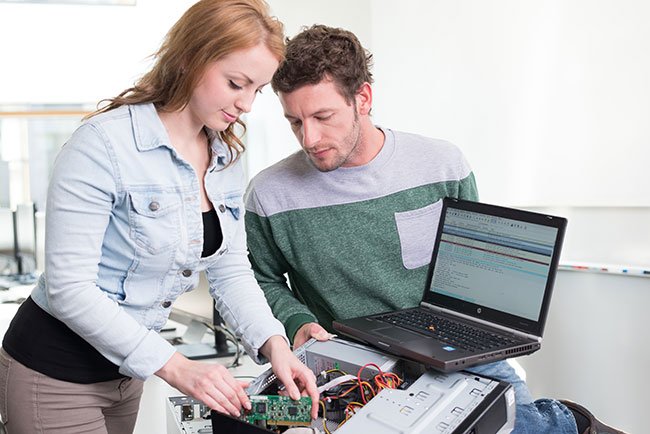 An ideal learning environment
Students have access to four labs, each with 20 workstations, where they can work through virtual practice scenarios.  They can even log in to the network technology lab via VPN when they are off site.
Cutting-edge topics
We place great emphasis on knowledge transfer and building close ties with the IT security industry.
The university's IT-SeCX conference is aimed at industry experts and features a programme of lectures and discussions.
Security Day offers workshops for school pupils.
The programme has an advisory board that meets regularly with a view to maintaining the ties with industry which promote ongoing quality improvements in the IT Security and Information Security programmes.